Institution: King's College London
Country: United Kingdom
City (Metropolitan Area): London
Applicant Eligible Countries: Worldwide
Type of Opportunity: Summer Schools
Study Levels: High School / Secondary School, Pre-University
Eligibility: Students must be aged 16 as of 1 September 2018.
Start Date: July 8, 2018
End Date: August 3, 2018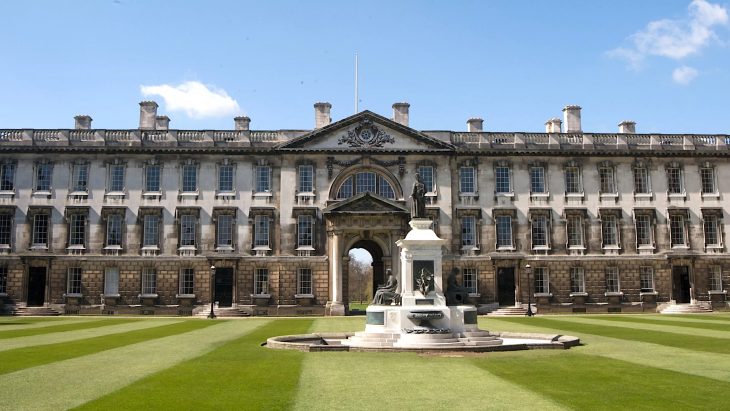 Applications are now open for the King's College London Pre-University Summer School. This exceptional academic and social experience is designed for high school students who are completing their last two years of study and are interested in university preparation.
This exciting cultural experience takes place on the campus of King's College London, and provides students with a two-week residential experience (nonresidential experiences are also available). This program helps prepare students for their future studies at university and beyond and combines academic classes, cultural excursions, skills sessions, and other preparatory activities. The summer school also includes an extensive social program that gives students time to network with colleagues from around the world.
Two sessions of this program are available, offered from July 8 to July 21, and also from July 22 to August 4. While these sessions are designed for students in their last two years of high school and are aged sixteen and seventeen, a pre-university summer program is also available for students aged fourteen to fifteen. Students who are older than eighteen may also attend, although they must participate in the nonresidential program.
Although this course does not culminate in college credits, students do receive a certificate of completion that can be used to boost a resume and help with college applications. Students who later apply for admission to undergraduate study at King's are not given preference, but can help demonstrate interest in the student's chosen area of study.
Interested applicants should submit a completed application as well as copies of their most recent high school grades. A personal statement and reference letter from the high school are also required. Evidence of English language proficiency must be supplied if the applicant's first language is not English. Finally, upon acceptance all candidates should supply a signed consent note by their parents or legal guardians.
To learn more and apply, click here.
---
Subscribe to our mailing list
In order to receive the latest updates of study and scholarship opportunities worldwide.
---
---