Institution: King's College London
Country: United Kingdom
City (Metropolitan Area): London
Applicant Eligible Countries: Worldwide
Type of Opportunity: Scholarships, Summer Schools
Study Levels: High School / Secondary School, Undergraduate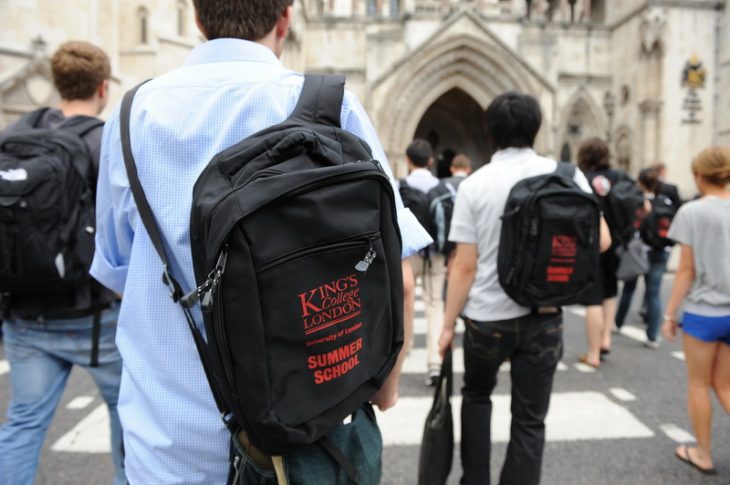 King's College London is proud to offer qualified students the Summer Programme Scholarship. These scholarships are awarded to forced migrants from the United Kingdom, as well as from around the globe. These awards are granted to students wishing to enroll in the 2018 Undergraduate School, the 2018 Pre-University Summer School, and the 2018 Pre-University Taster. Ten tuition fee scholarships will be awarded in this upcoming academic year alone.
Forced migrants are those who come from a variety of immigration backgrounds. They might be asylum seekers, former asylum seekers, unaccompanied asylum seeking children, limited leave to remain applicants, or individuals with long standing residence status. While the terms and conditions of each of these statuses varies depending on length of stay and condition of their refugee status, this scholarship is notable because it helps to alleviate some of the hardships associated with all of the above conditions. According to statistics provided by the United Nations High Commissioner for Refugees, only one percent of eligible refugees have access to higher education. The King's Summer School helps to address this concern.
To be eligible to apply, students must be at least sixteen years old on September 1, 2018. Students have the opportunity to study any subject at a undergraduate level, allowing them to prepare for future university studies. This two-week program is highly intensive, and includes academic classes, social activities in London, excursions, university preparation advice, and skills training. The program is residential, with most students living at King's College. Non-residential students are also encouraged to apply.
The program is offered in two sessions, with the first running from July 8 until July 21. The second is offered from July 22 to August 4, with separate sessions operating slightly later for nonresidential students (as an orientation day is not required). Students may choose to attend both sessions, if desired. Class credit will be granted for progress made in coursework at King's College.
Interested candidates must apply first for the summer program and meet all prerequisite academic criteria. In some cases, visas are required for study at the summer school. High school transcripts, evidence of English language proficiency, and personal statements must also be submitted at the time of application. All applications for scholarships must be received no later than April 1, 2018.
To learn more and apply, click here.
---
Subscribe to our mailing list
In order to receive the latest updates of study and scholarship opportunities worldwide.
---
---