Institution: Stigler Center for the Study of the Economy and the State
Country: United States
City (Metropolitan Area): Chicago -- IL
Applicant Eligible Countries: Worldwide
Type of Opportunity: Grants
Study Levels: Certificate Program
Subjects: Journalizm
Application Deadline: October 23, 2017
Funding: Stipend of $12,000, airfare, and visa fees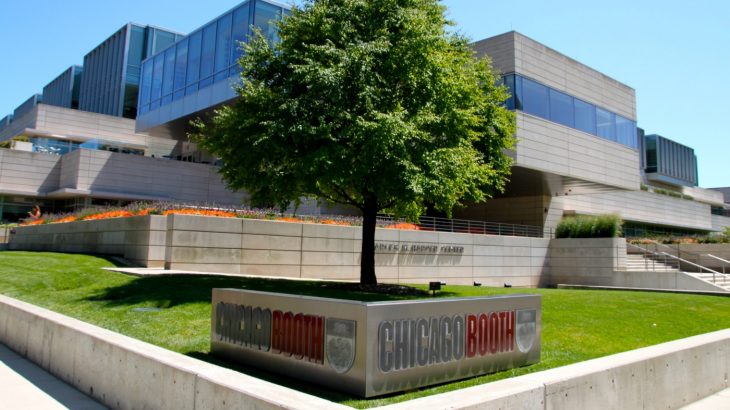 The Stigler Center Journalists in Residence Program was launched in March 2017 by the University of Chicago and is designed to provide a hands-on, in-depth learning experience for developing journalists around the world. Applicants from any area of journalism or media may apply to this program, which aims to develop future leaders in business reporting.
The program lasts approximately twelve weeks and is held at the Hyde Park campus. Students will audit classes, collaborate with fellow journalists and scholars, and participate in related events. Participants may choose the classes that they audit, but sample classes might include The Firm and the Non-Market Environment with professor Marianne Bertrand or Crony Capitalism with professor Luigi Zingales.
Students will receive world-class experience in business fundamentals, as well as an opportunity to write for the ProMarket blog. They will have the ability to participate in seminars and workshops at Chicago Booth and to interact with Booth faculty, students, and other program participants. While enrolled in the program, each student will receive a designated study space, and upon graduation, will receive a certificate of participation.
Applicants who have experience in media and are proficient in English will be given application preference. Successful students will receive reimbursement for airfare to and from Chicago as well as any visa application fees. They will also receive a stipend of $12,000 to cover living expenses for the duration of the program.
As an exchange for the award, students are expected to audit three classes and to actively participate in and attend all classes. This includes all required readings and assignments. Award recipients are also expected to participate in Stigler lectures, lunches, and social events as designated by the center. They will sign a letter of agreement upon admission to indicate that the guidelines and expectations are agreed upon.
Students may apply starting August 1, 2017, with an application deadline of October 23, 2017. Award recipients will be notified by December 11, 2017. Applications must include a resume or CV, two letters of recommendation, a copy of three published news articles, and proof of English proficiency if not a native speaker. Applicants must also submit an essay of 500 words describing goals that will be achieved through the program, as well as a 500 word project proposal. Questions about the application process and completed materials should be submitted to Sarah Niemann at sarah.niemann@chicagobooth.edu.
To learn more and apply, click here.
---
Subscribe to our mailing list
In order to receive the latest updates of study and scholarship opportunities worldwide.
---
---