Institution: University of Tokyo
Country: Japan
City (Metropolitan Area): Tokyo
Applicant Eligible Countries: Worldwide
Type of Opportunity: Degree
Study Levels: Undergraduate
Application Deadline: November 29, 2017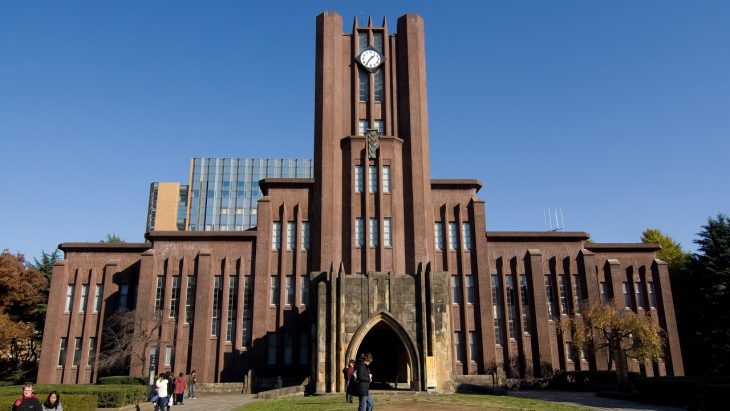 The College of Arts and Sciences at the Komaba Campus of the University of Tokyo invites qualified international applicants to its renowned programs. These programs are taught entirely in English and have been offered since October 2012. Students ma apply for two programs: "International Program on Japan in East Asia" and "International Program on Environmental Sciences."
Any student who has received a secondary education in a language other than Japanese is welcome to apply. Students in this program commonly hail from nations such as South Korea, China, Taiwan, Vietnam, Singapore, Japan, Australia, the US, Brazil, Iran, the UK, Russia, Poland and Finland.
In this program, students will study liberal arts for two years, and then spend two years engaging in specialized studies (either Japan in East Asia or Environmental Sciences). The program was designed to create future leaders in an international environment, and to allow English-speaking students to learn in a fundamental program.
The curriculum offers both interdisciplinary and transdisciplinary subjects as well as core coursework. Students are taught by world-leading professors. Knowledge of Japanese is not a mandatory component of the application process; however, students will take courses in the Japanese language while enrolled in their studies.
To apply, students must submit an application form, essay, official transcripts, official examination records, test scores for English proficiency (if applicable), certificate of graduation, recommendation forms, a photo, school profile, and fee payment. All materials must be submitted by November 29, 2017.
The application review process takes place in several individual screenings. The first screening will assess each application on the basis of educational achievement and the content of application essays. Students who pass through the first screening will be invited to interview, after which point places in the program will be offered to successful applicants. Decisions are usually rendered in early April. More information and answers to frequently asked questions can be found at peak.c.u-tokyo.ac.jp.
To learn more and apply, click here.
---
Subscribe to our mailing list
In order to receive the latest updates of study and scholarship opportunities worldwide.
---
---