Institution: Free University of Berlin, German Bundestag, Humboldt University of Berlin, Technical University of Berlin
Country: Germany
City (Metropolitan Area): Berlin
Type of Opportunity: Scholarships
Study Levels: Mid-career
Start Date: March 1, 2019
End Date: July 31, 2019
Duration: 5 months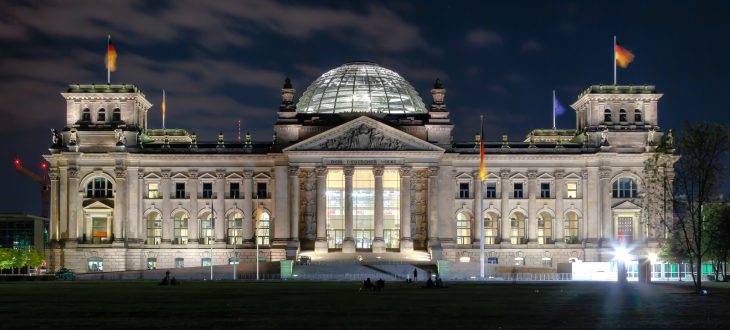 The German Parliament invites talented, politically-minded students to work with them for five months. The invitation is extended to individuals from France, Israel, North America, the Arab region, and Central, Eastern, or South Eastern Europe. It is designed to expose candidates to how the Bundestag works.
The program lasts five months, with three spent working in a Member's office. The program is funded by the German Bundestag in cooperation with Technische Universitat Berlin, Humboldt-Universitat zu Berlin and the Freie Universitat Berlin. The program runs from March 1 to July 31 each year.
In part, the goal of the program is to foster positive relationships between Germany and participating countries, as well as to instill in students a deeper understanding of cultural diversity. It hopes to support the development of peaceful global coexistence and to spread democratic values and positive relationships.
If accepted, each student will be invited to attend a number of seminars and special events, as well as to partake in a tailored work placement. Candidates will receive introductions to the academic life of the Belrin universities and an insight into parliamentary work at the beginning of their programs. Afterwards, candidates will work full-time with a Member of Parliament as they produce reports, draft speeches, prepare meetings, and conduct other administrative tasks. Candidates will also have the opportunity to attend meetings, parliamentary groups, and to visit the Member's constituency. Throughout the duration of the program, students can take up to two courses at one of Berlin's universities.
Candidates will receive a monthly scholarship which consists of 500 euros per month, free health, accident, and liability insurance, travel expenses, and accommodations. To be eligible, applicants must be citizens of a participation country and be in possession of a university degree. They should have strong command of the German language and be under the age of thirty when the scholarship commences. More information can be found on the Bundestag website at https://www.bundestag.de/.
To learn more and apply, click here.
---
Subscribe to our mailing list
In order to receive the latest updates of study and scholarship opportunities worldwide.
---
---