Institution: Rotterdam School of Management
Country: Netherlands
City (Metropolitan Area): Rotterdam
Applicant Eligible Countries: Worldwide
Type of Opportunity: Scholarships
Study Levels: Undergraduate
Subjects: Business
Application Deadline: January 31, 2019
Regular Applications Decision Notifications: April 15, 2019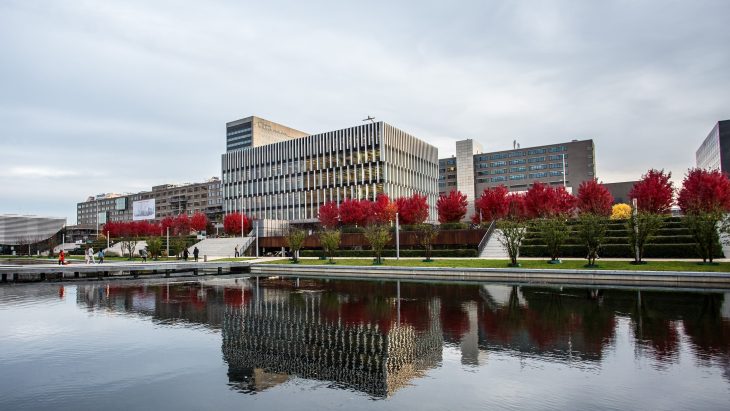 Each year, the Dutch Ministry of Education, Culture and Science, in partnership with the Rotterdam School of Management at Erasmus University, offers the Holland Scholarship. This scholarship is designed for international students who hail from areas outside of the European Economic area and who are interested in beginning their undergraduate or graduate studies at the Rotterdam School of Management.
This award provides successful candidates with up to € 5,000 for twelve months. It is awarded in the first year of study, and is paid via two separate installments – but only after the full tuition fee amount has been paid. This is usually sometime between November and February.
To apply, candidates must be from areas outside of the European Economic Area and be prospective students who are beginning their studies in 2019-2020. Candidates must be applying for full-time bachelor's or master's programs and must meet the specific requirements of the program they are applying for. Candidates must also not have degrees from educational institutions in the Netherlands (this excludes students who participated in exchange programs in the Netherlands).
The award is designed to be distributed throughout multiple programs, allowing for great diversity in distribution. Some preference may be given to applicants for certain programs to ensure a certain distribution and equality.
To apply, candidates must prove their excellence in prior education. This should be done by proving a GPA that is the equivalent of a Dutch grade of 8.0 on the Dutch grading scale 1-10. For students who have already attended some post-secondary education, those grades must be supplied in addition to secondary scores. Students who are recipients of other scholarships exceeding the amount of this award may not apply.
Recipients of the award agree to assist the Recruitment and Admissions Office by committing to eight hours per month of work during the academic year. Recipients also agree to begin their visa procedures before June 2019.
To begin the application process, interested candidates should register for the Bachelor International Business Administration program in Studielink. A link to the online application form will then be forwarded. Candidates should submit a scholarship application letter, an explanation of why they would need a scholarship (in other words, a description of the candidate's current financial situation), an explanation of why the scholarship is deserved, a clear financial plan for years two and three, and certified copies of other scholarships granted.
All materials must be submitted no later than January 31 2019. Award recipients will be determined by April 15 2019.
To learn more and apply, click here.
---
Subscribe to our mailing list
In order to receive the latest updates of study and scholarship opportunities worldwide.
---
---