Institution: Harvard University
Country: United States
City (Metropolitan Area): Boston -- MA
Applicant Eligible Countries: Worldwide
Type of Opportunity: Summer Schools
Study Levels: High School / Secondary School
Eligibility: Will graduate in 2019 or 2020, at least 15 years and will not turn 19 years old before July 31, 2018
Application Deadline: May 7, 2018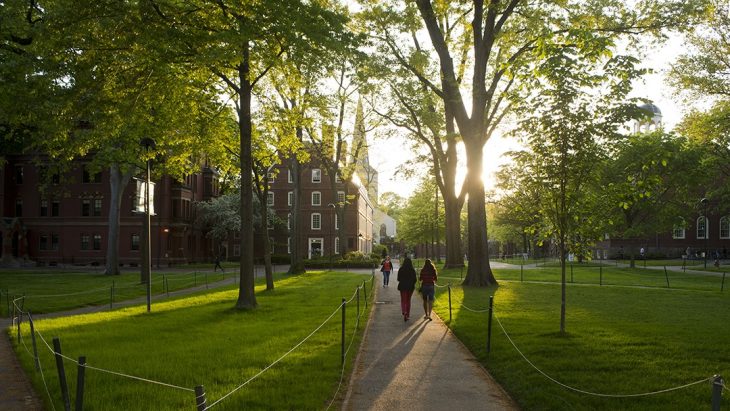 The Pre-College Program at Harvard University prepares high school students for college life by immersing them in a collaborative, transformative courses and experiences. These programs are offered in segments of two, four, and six weeks. They actively introduce students to college life as they live on campus and enjoy excursions, academic experiences, and activities. Coursework is available in law, writing, philosophy, physics, and dozens of other subjects. These non-credit courses help develop students as well-rounded individuals and active citizens.
To be eligible, students must be planning to graduate between 2019 and 2020. They should be between fifteen and nineteen years of age and planning to attend college. An online application is required, as is a nonrefundable $50 application fee. Each student should also submit a counselor report and transcripts with grades from the fall of 2017. In addition, each student should submit a signed copy of the rules and regulations. All of these supplemental materials should be submitted to the Document Management section in the online application.
Students who do not speak English as their first language should submit scores from the TOEFL or IELTS language proficiency exams. Successful applicants will have scores above 103 on the TOEFL and above 7.5 on the IELTS.
All applications must be submitted by May 7, although students should apply earlier for preference. Admissions decisions are made on a rolling basis, with those who apply soonest considered first. The admissions process is highly competitive, but each student can expect to receive a response within three weeks.
Students may register for courses once they are admitted. Registration opens on February 26. Upon registration, international students should apply for B-2 tourist visas. Students participating in this program do not qualify for F-1 student visas as this is a non-degree program. To obtain visas, students should contact the US embassy or consulate in their native countries.
To learn more and apply, click here.
---
Subscribe to our mailing list
In order to receive the latest updates of study and scholarship opportunities worldwide.
---
---