Institution: Belfer Center for Science and International Affairs
Country: United States
City (Metropolitan Area): Boston -- MA
Applicant Eligible Countries: Worldwide
Type of Opportunity: Fellowships
Study Levels: Mid-career, PhD
Subjects: Energy
Duration: Academic Year (10 Months)
Application Deadline: January 16, 2018
Regular Applications Decision Notifications: March 31, 2018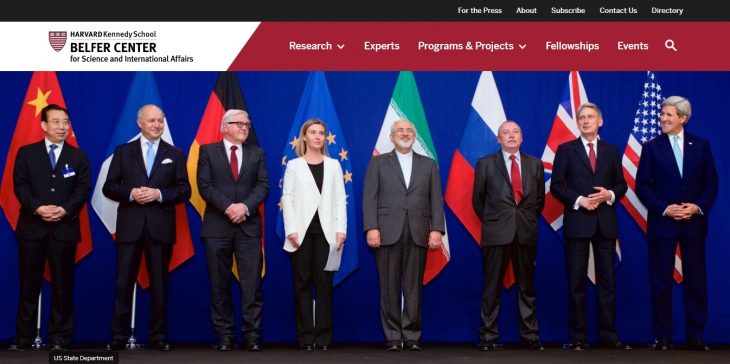 Each year, the Project on Managing the Atom offers several fellowships for pre-doctoral and postdoctoral scholars. These awards are also available to mid-career professionals who are interested in researching topics of interest for up to one year with the possibility of renewal. Sample topics include nuclear nonproliferation policy, nuclear weapons strategy, disarmament processes and verification, the future of nuclear energy, regional conflict and nuclear weapons, security for nuclear weapons, arms control, and other items related to nuclear policy
Fellowships are designed for individuals who have received a Ph.D. or equivalent degree, including current university faculty members. Candidates will work in the Belfer Center for Science and International Affairs at the Harvard Kennedy School. The program allows fellows to work in a highly interdisciplinary environment, blending technical concerns and policy as they interact with an experienced cohort of faculty, senior fellows, and visiting policy makers.
Although fellows with any experience in research on nuclear policy may apply, fellows who intend to research the following topics will be given preferential consideration: reducing the risk of nuclear or radiological terrorism; stopping the spread of nuclear weapons; reducing the dangers of existing nuclear stockpiles through arms control or other means; and lowering safety, security, proliferation, and other risks associated with the growth of civilian nuclear power. Researchers should submit proposals highlighting their intended areas of research.
At the end of the fellowship, all fellows must supply a substantial piece of work that was completed during the fellowship period. Research will be presented at a public seminar one or more times throughout the fellowship period, and other seminars must be attended as well. Fellows must also participate in MTA activities, such as meetings, and regularly correspond with staff and senior faculty about research progress.
Fellows will receive ten month stipends of $39,600 (for pre-doctoral fellows) and $50,000 (for postdoctoral fellows). Applicants may apply for other sources of funding. Stipends also include health insurance and transportation passes, along with shared office space and administrative support.
To apply, candidates should submit a three to five page proposal, copies of CVs or resumes, an unofficial transcript, a writing sample, and contact information for three professional references. All interested candidates must apply no later than January 16, 2018, with recommendations due by February 1, 2018. Selected recipients will be notified by March 31, 2018.
To learn more and apply, click here.
---
Subscribe to our mailing list
In order to receive the latest updates of study and scholarship opportunities worldwide.
---
---