Institution: Google
Country: United States
City (Metropolitan Area): San Francisco Bay Area -- CA
Applicant Eligible Countries: Worldwide
Type of Opportunity: Internship
Study Levels: Undergraduate
Subjects: Information and Communications Technology (ICT)
Application Deadline: November 12, 2018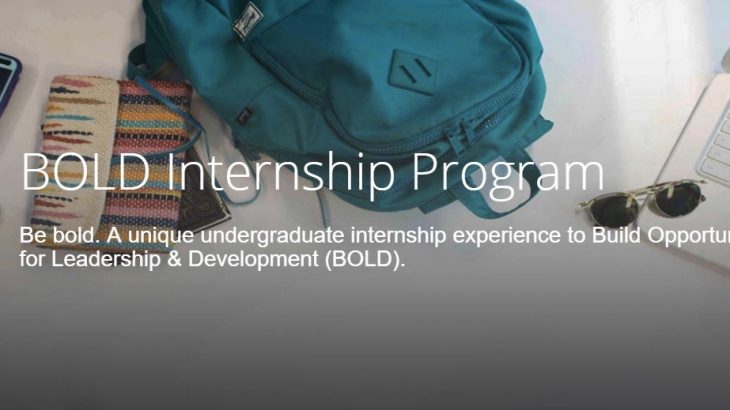 The Building Opportunities for Leadership and Development Internship Program is sponsored at Google and is designed to partner motivated undergraduate seniors with potentially long-lasting careers at Google. The program exposes historically underrepresented students, such as those of Black, Hispanic, or Native American descent, to career opportunities in the industry. Students with disabilities and veterans are also encouraged to apply.
The program is open to candidates from any school, and is intended to prepare entry-level talent to be ambassadors for inclusion. Candidates may be placed at any Google location, including those in Mountain View, CA, San Francisco, CA, Boulder, CO, or any other site.
Interns will engage in specifically targeted training to expose them to all of the learning and development and support system programs offered by Google. Each candidate will have access to 1:1 mentorship, a speaker series, and other community-building opportunities. At the end of the internship, all BOLD interns will be considered for available full-time roles at Google, depending on their performance.
Interns are placed according to their backgrounds and interests, but may engage in employment in a number of fields. For example, appointments are available in the Sales, Services and Support, Marketing and Communications, and People Operations departments (among others). Interns will be granted significant responsibilities during the course of their internships, and will be expected to provide meaningful contributions.
Interns must be in the third year of a full-time BA/BS program, and have authorization to work in the United States. Candidates should also have strong analytical and problem-solving skills. They should have an interest in the technology industry and Google's business in particular.
To apply, interested candidates should visit the Google website and submit a resume in English, as well as applicable contact details. Applications will be accepted until November 12, 2018, with interviews held until April 2019. These will be performed on a rolling basis. Internships will begin in late May or early June of 2019 and will last up to eleven weeks.
To learn more and apply, click here.
---
Subscribe to our mailing list
In order to receive the latest updates of study and scholarship opportunities worldwide.
---
---