Institution: Global Changemakers, Mercator Foundation Switzerland, Swiss Agency for Development and Cooperation
Country: Switzerland
Applicant Eligible Countries: Worldwide
Type of Opportunity: Trainings & Conferences
Subjects: Leadership, Project Management
Eligibility: 18 and 23 years old
Start Date: August 12, 2018
End Date: August 18, 2018
Application Deadline: March 4, 2018
Funding: Flights, transport from Zurich to the summit, accommodation and food costs.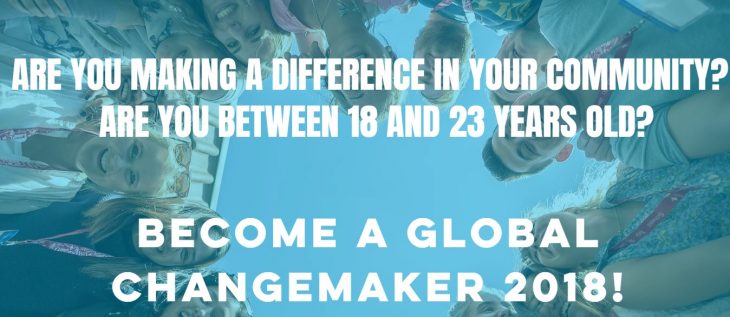 This year, the Global Youth Summit will be held from August 12-18 in Switzerland. This summit brings together a global cohort of young people interested in making a difference around the world. The program is designed to activate change in the most influential demographic of people around the globe.
Participants in this program will engage in a week of training sessions, workshops, and networking to help develop skills such as leadership, public relations, and project management. Sixty individuals will be selected and will receive full funding to attend the summit. Qualified applicants should be inspired, enthusiastic young activists, volunteers, campaigners, and entrepreneurs. All participants must be between eighteen and twenty-three years old at the time of the summit.
Scholarships for the summit cover round trip airfare, transport from Zurich to the summit venue, room, and board. Visas to enter Switzerland, personal expenses and insurance are not covered. All applicants must provide proof of insurance when they accept their spots at the summit.
To apply, interested candidates should complete an online application and submit a two-minute video detailing his or her plans to bring about positive change. This video must be recorded in English and updated to a public sharing site, such as YouTube. If YouTube is not accessible from the applicant's country of origin, this video may be emailed to the decision team (just not as an attachment) or uploaded to a similar sharing site, such as Vimeo.
Applicants should also take the time to explain their activism, campaigning, or advocacy efforts, along with any other relevant details. There is a $35 application fee as well, which can be paid via PayPal or credit card. This is nonrefundable. All materials must be received no later than March 4, 2018. Questions and videos can be directed to info@global-changemakers.net.
To learn more and apply, click here.
---
Subscribe to our mailing list
In order to receive the latest updates of study and scholarship opportunities worldwide.
---
---