Institution: Coventry University
Country: United Kingdom
City (Metropolitan Area): Coventry
Applicant Eligible Countries: Worldwide
Type of Opportunity: Scholarships
Study Levels: Graduate
Subjects: Entrepreneurship
Application Deadline: July 13, 2018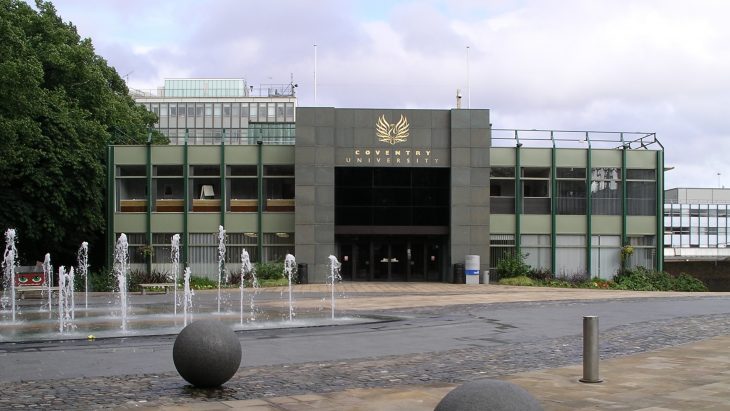 Coventry University in Coventry, United Kingdom is pleased to announce a call for applications for the prestigious Global Entrepreneurship Scholarship. This scholarship is intended to fund one qualified international postgraduate student as he or she seeks a MA in Global Entrepreneurship at the university.
This scholarship is designed with self-motivated students in mind. The recipient of the award will have the unique ability to embed entrepreneurial principles into his or her own life. The award is open to recent graduates as well as aspiring entrepreneurs and those already employed by a larger organization with the goal of setting up a new project. This program is offered by the International Centre for Transformational Entrepreneurship in conjunction with Coventry.
One award will be given and will fund approximately half of the recipient's tuition fee for an entire year. Only applicants who have received conditional offers of admission for the MA Global Entrepreneurship program will be considered. If selected, the recipient must successfully enroll in postgraduate study for September 2018 at Coventry. The award cannot be combined with any other university scholarship or tuition discount.
In addition, eligible students will be self-funded and prepared to pay international tuition fees. They should not plan on progressing to Coventry through their partnership with Cambridge Education Group or ISC London. The selected student will serve as a student advocate along with being a scholar, and will be required to help the International Office by promoting the university, contributing to a blog, conducting interviews, or engaging in similar activities.
To apply, interested candidates should complete an application form, available on the Coventry website. This form may be returned via email to scholarships.io@coventry.ac.uk or mailed to the International Scholarship Team at Coventry. All materials must be submitted no later than July 13, 2018.
To learn more and apply, click here.
---
Subscribe to our mailing list
In order to receive the latest updates of study and scholarship opportunities worldwide.
---
---