Country: Netherlands
City (Metropolitan Area): Amsterdam
Applicant Eligible Countries: Austria, Belgium, Brazil, Bulgaria, Canada, China, Croatia, Cyprus, Czech Republic, Denmark, Estonia, Finland, France, Germany, Gibraltar, Greece, Hungary, Iceland, India, Ireland, Italy, Japan, Latvia, Liechtenstein, Lithuania, Luxembourg, Malta, Mexico, Monaco, Netherlands, Poland, Portugal, Romania, Russia, Slovakia, Slovenia, South Africa, South Korea, Spain, Sweden, United Kingdom, United States
Eligibility: Applicants should be between twenty-five and thirty-nine years of age and have a good working knowledge of the English language.
Start Date: October 27, 2018
End Date: November 2, 2018
Application Deadline: June 14, 2018
Funding: Travel, accommodation and meals are covered by the Cultural Diplomacy Platform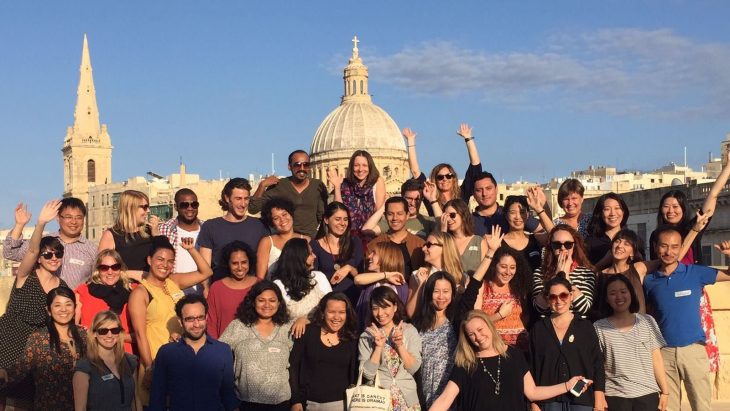 The Global Cultural Leadership Programme is designed for young cultural managers and practitioners seeking to improve their leadership skills and gain access to a growing global network of like-minded professionals. This year, the programme will be held in Amsterdam, The Netherlands, from October 27 to November 2, 2018.
In this program, participants will be exposed to a broad framework of important methodology and content, utilizing reflection, network-building, and collaborative learning to help young managers gain new insights and approaches. Students will be given access to new tools, applied learning modules, and materials for practice-based learning.
This five-day training program consists of reflections, exchanges, and hands-on workshops, as well as lectures from experts and peers. Participants will exchange important cultural dialogue with local peers in Amsterdam and also engage in a site visit to the European Capital of Culture Leeuwarden 2018, located in the province of Friesland.
Forty participants will be accepted, with successful applicants hailing from different fields of cultural practice within their respective home nations. In particular, cultural managers who are residents of Brazil, Canada, China, Japan, India, Mexico, Russia, South Africa, South Korea, the United States, or one of the twenty-eight European Union member states will be given preference. Ten European Union participants in total will be selected, with three participants from each of the aforementioned countries also selected.
Candidates should also have relevant working experience amounting to at least three to five years, as well as some previous experience in international networking. They should be employed in a field that allows them to act as receptors and distributors of new leadership knowledge and hold a leading management position in their organization. All accepted candidates will also work for a cultural civil society organization, institution, enterprise, or other similar cultural organization.
Applicants should be between twenty-five and thirty-nine years of age and have a good working knowledge of the English language. All travel and accommodation costs will be covered by the program. To apply for Global Cultural Leadership Programme 2018, interested candidates should fill out an online application form and submit all supporting materials, including a CV and expression of interest. Candidates should also upload a description of an ongoing or prospective cultural project. Applications should be submitted by June 14, 2018.
To learn more and apply, click here.
---
Subscribe to our mailing list
In order to receive the latest updates of study and scholarship opportunities worldwide.
---
---