Institution: Fudan University, Princeton University
Country: China, United States
City (Metropolitan Area): New York, Shanghai
Applicant Eligible Countries: Worldwide
Type of Opportunity: Fellowships
Study Levels: Post-Doctoral
Subjects: Economics
Start Date: September 1, 2018
Duration: 12 Months + 12 months
Application Deadline: July 14, 2018
Funding: 60,000 USD annually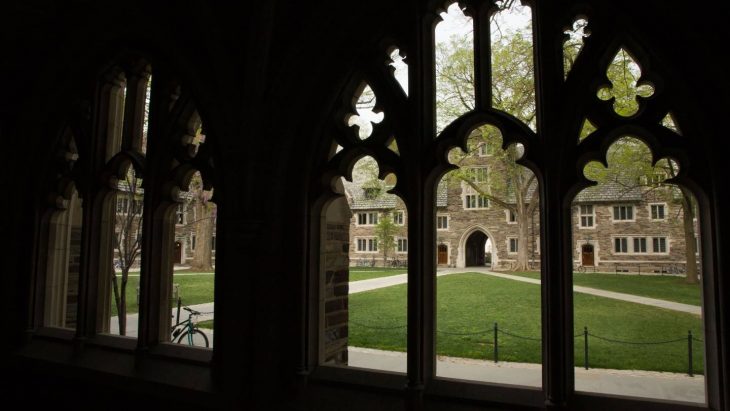 The Paul and Marcia Wythes Center on Contemporary China at Princeton University and Fudan University School of Data Science have come together to create a combined Postdoctoral Fellowship Program: Fudan-Princeton Postdoctoral Program (FPPP). Applications are currently being accepted for two postdoctoral research associates. This program is intended for postdoctoral candidates with an interest in using data driven research to better understand modern Chinese economics and societal issues. At the end of this program candidates are expected to become leaders in their field, drawing upon their program experience from hosts, seminars, workshops, and public lectures.
The FPPP begins on September 1st, 2018 and is intended to be two year program that spans both campuses with fellows expected to spend twelve consecutive months on each respective campus. After the first year, the performance of each candidate will be evaluated. If performance is deemed to be sufficient, the candidate may continue on to the second year in the program.
Some possible topics for research include: analyzing the systemic risks of financial and economic systems, studying the relatedness between the cost of healthcare and biological processes, and inspecting the economic mechanisms that underlie the increase of real estate in China. At the end of the program, fellows write a 10-page report based on their experience at the FPPP. Fellows are encouraged to publish with their respective hosts as Fudan and Princeton.
Funding:
Funds will vary depending on the school site. Please note that one candidate will begin at Princeton University while another begins at Fudan University. Upon successful completion of the first year, candidates will rotate to the alternate institution.
Fudan University School of Data Science:
Postdoctoral candidates are entitled to a minimum salary of 200000 RMB/year (31,289 US dollars). Fellows receive a discount on the provided housing at the University.
Grants and funds are available for travel. However, these funds are not made available through Fudan University. Please contact Ms. Chang Yu at changyu@fudan.edu.cn for more information.
The Paul and Marcia Wythes Center at Princeton University:
Program candidates will receive 5,000 US dollars a month (383520 RMD/year or 60,000 US dollars). Fellows are eligible to apply for funds for travel through Princeton University and may receive employee benefits.
Eligibility:
This fellowship is open to accomplished researchers who are early in their scholarly career. Applicants to this program must have received their Ph.D. no longer than 3 years before September 1st, 2018. Tenured applicants may not apply.
Candidates should have a keen interest in using data oriented technologies and a strong desire to apply data to study contemporary Chinese economics and society.
Instructions to Apply:
In order to apply for a postdoctoral position you will need to view requisition number D-18-P11-00010 in Princeton's Academic Listings.
All applicants will be subject to a background check per the policy of each University.
Applications must be written in English and include:
A research proposal and plan for completion (No more than 10 pages. Tables, figures, and references must be included.)
Curriculum Vitae (No more than 4 pages)
Two letters of recommendation. One must be from the candidates doctoral supervisor.
Endorsement from a potential supervisor at Fudan University and Princeton University.
One writing sample (No larger than 10 MB)
To learn more and apply, click here.
---
Subscribe to our mailing list
In order to receive the latest updates of study and scholarship opportunities worldwide.
---
---