Institution: FINCAD
Applicant Eligible Countries: Worldwide
Type of Opportunity: Scholarships
Study Levels: Postgraduate
Subjects: Finance
Application Deadline: June 30, 2018
Regular Applications Decision Notifications: August 15, 2018
Funding: 10,000 USD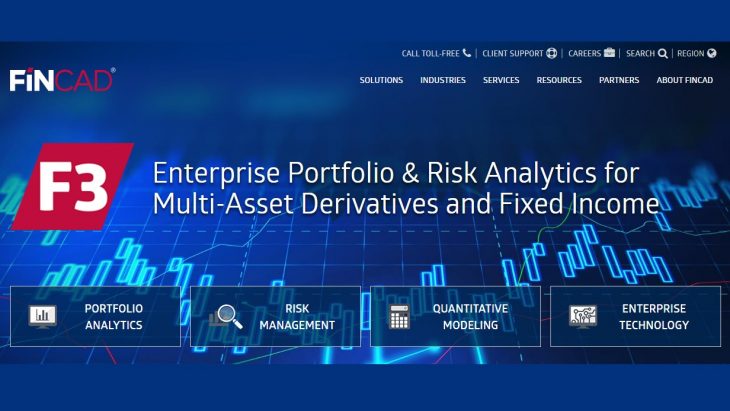 Applications for the FINCAD's Women in Finance Scholarship are now open and will be accepted until June 30, 2018. FINCAD was initially developed in 1990 by two men with a vision of making investment information available, accurate, and transparent to clients.
The scholarship program is designed to help women transition into the fast-paced world of finance, as a majority of the industry's current practitioners are men. The goal of this scholarship is to provide women with the support necessary to succeed in finance, especially regarding the use of derivatives in capital markets and financial risk management.
The scholarship is open to female practitioners of any age who are studying Finance at an accredited post-graduate program. The award is granted in the amount of USD 10,000 to help support women as they embark on graduate-level studies.
Female citizens of all countries are encouraged to apply. Successful candidates will be enrolled in a post-graduate program at a nationally or internationally accredited university, and planning to attend on a full-time basis for the 2018-2019 academic year. All materials, including supporting documents, must be in English. University transcripts may be in the applicant's native language.
Applicants will also be asked to submit a resume or CV, as well as two letters of recommendation for the scholarship from individuals who know the candidate well, such as professors, university staff, employers, or colleagues. University transcripts and confirmation of acceptance into a post-graduate program, as well as any authored papers, should also be supplied.
When logging on to the online application system, it is important to note that applicants must use the same username and password each time they make changes. This will allow them to edit and save their applications before submitting them. Once an application has been submitted, it cannot be modified.
Successful applicants will be notified of their candidacy in the fall of 2018.
To learn more and apply, click here.
---
Subscribe to our mailing list
In order to receive the latest updates of study and scholarship opportunities worldwide.
---
---