Institution: Echoing Green
Country: United States
City (Metropolitan Area): New York
Applicant Eligible Countries: Worldwide
Type of Opportunity: Fellowships
Applications Open: October 19, 2022
Application Deadline: November 2, 2021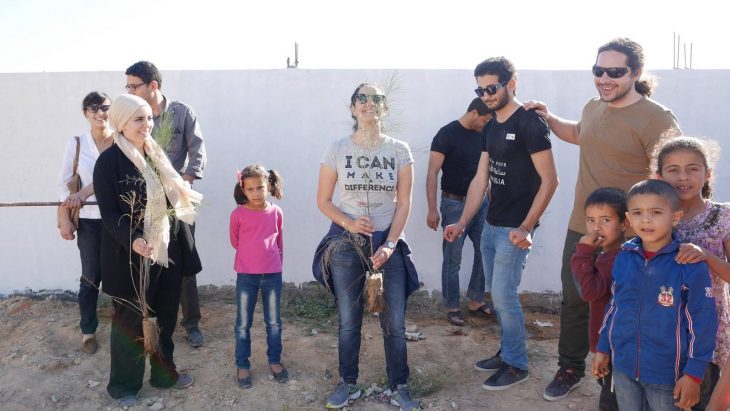 Each year, Echoing Green provides over $4.6 million in seed-stage funding and strategic foundational support to leaders who are working to inspire positive social change. The organization invests in business plans, but also in people and the development of their skills. The program recognizes that Fellows are the innovators and pioneers who are needed to inspire positive social change, and provides funding on six different continents.
Fellowships may be in the areas of Health, Hunger and Poverty Alleviation, Racial and Gender Equity, Justice and Human Rights, Environmental Sustainability, Education, or Economic Development. The Global Fellowship is open to any social entrepreneur, while the Black Male Achievement Fellowship is designed to support leaders who are dedicated to improving the outcomes of black men and boys. Finally, the Climate Fellowship is designed for leaders seeking to work with aspects of climate change.
This program provides candidates with access to a life-long community of leaders and mentors, as well as seed funding and dedicated hands-on support. Candidates also receive assistance in setting clear goals as well as executing those goals. Applications for this year's fellowship are being accepted from October 19 until November 2, 2021. The application process is competitive, yet inclusive and engaging.
All materials will be reviewed in late November, with four hundred candidates accepted past the first application screening. Essays, budgets, and letters of reference will be evaluated at least twenty times, with eighty further finalists selected. In April, finalists will have their names published online and then be promoted in the annual Social Impact Talent Report. They will then be flown to New York for panel interviews, networking events, and workshops.
Thirty fellows will be chosen and will be introduced to partners and other members at the Big Bold Benefit in New York City. Currently, fellows are sought who are innovators or entrepreneurs, s well as those who inspire positive social change. Applications from women, as well as those from racial and ethnic minorities, LGBTQ communities, and unrepresented U.S. cities or global regions are especially encouraged to apply.
To learn more and apply, click here.
---
Subscribe to our mailing list
In order to receive the latest updates of study and scholarship opportunities worldwide.
---
---