Institution: University of Cambridge
Country: United Kingdom
City (Metropolitan Area): Cambridge
Applicant Eligible Countries: Worldwide
Type of Opportunity: Fellowships
Study Levels: Undergraduate
Subjects: Architecture
Start Date: October 1, 2018
End Date: September 30, 2019
Duration: 12 months
Academic Year: 2018 - 2019
Application Deadline: July 10, 2018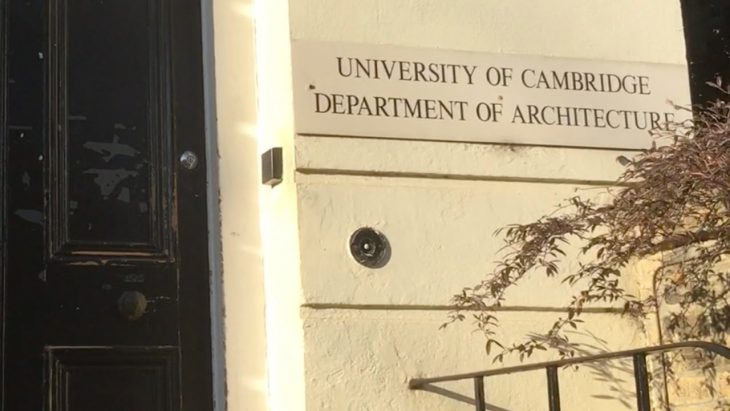 The University of Cambridge invites talented designers to apply for one of three Design Fellowships in the Department of Architecture. These fellowships are available for 12 months, running from October 1, 2018 until September 30, 2019 and are renewable annually.
The fellowships are part-time, funding roughly 26% of full-time hours per week. The posts are offered so that candidates may teach architectural design on the three-year undergraduate BA course, Architecture Tripos. This course leads to RIBA/ARB Part I qualification.
The three fellowships available have slightly different roles and conditions. The first fellowship is to teach in a Second Year Studio with an existing, more experienced fellow. The position is rotating and can be renewed under some conditions. Two other fellowships are limited to a fixed term of one year to provide coverage during the absence of other staff members.
Each fellow will be part of a team of sixteen studio teachers who teach undergraduate architecture courses. Fellows will develop and deliver weekly group tutorials and one-on-one supervisions, and also help to develop studio projects in conjunction with the undergraduate Studio Teaching Coordinator and Year Coordinators.
Applications are expected to have a first degree or equivalent in Architecture, Engineering, or similar discipline. They should also have exemption from Part I of the Royal Institute of British Architects or equivalent examinations, along with a postgraduate Diploma. Candidates should either have a qualification carrying exemption from Part II of the RIBA examinations or a MSc, MArch, or MPhil. Successful applicants will be qualified, registered architects who have experience and current employment as practice-based architects.
Selected fellows will work in central Cambridge. Applicants should log on to the University of Cambridge Web Recruitment System, where they may create an account and fill out an online application form. A cover letter, Curriculum Vitae, and list of references must also be supplied. Portfolios should be no longer than thirty pages.
All materials must be submitted by July 10, 2018. For more information about the application process or the fellowship program, candidates should contact Julia Pettman at julia.pettman@aha.cam.ac.uk.
To learn more and apply, click here.
---
Subscribe to our mailing list
In order to receive the latest updates of study and scholarship opportunities worldwide.
---
---