Institution: Columbia University Graduate School of Journalism, Dart Center for Journalism and Trauma
Country: United States
City (Metropolitan Area): New York
Type of Opportunity: Fellowships
Study Levels: Mid-career, Professional Development
Subjects: Journalizm
Start Date: July 22, 2019
End Date: July 27, 2019
Application Deadline: February 13, 2019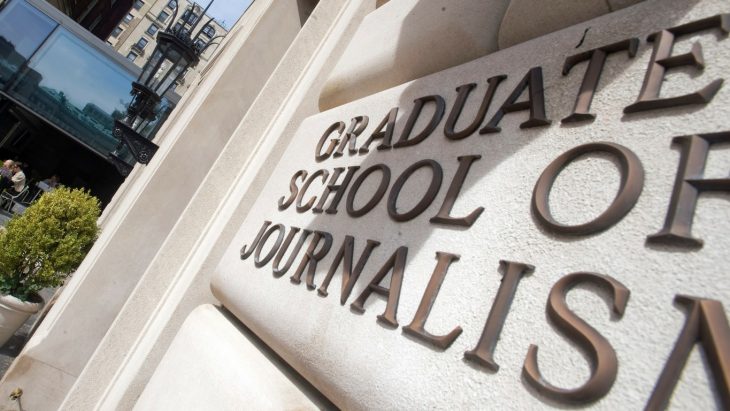 For the twentieth year in a row, the Dart Center for Journalism is offering the Ochberg Fellowship for talented senior and mid-career journalists. The fellowship is intended for professionals who wish to enhance their knowledge of emotional trauma and psychological injury, as well as those who wish to enhance their abilities to report on violence, tragedy, and other conflicts.
The fellowship's founders recognize that reporting on violence and/or trauma is a major challenge, regardless of whether those tragedies take the form of humanitarian crises, street crime, genocide, or natural disasters. The fellowship provides the ability for twelve exceptional journalists from all around the world to explore these issues during a week of seminars at Columbia University.
During this program, fellows will engage in briefings by prominent interdisciplinary experts in mental health, discussions and collaborations with journalist colleagues, and other opportunities for intellectual development. The fellowship is led by a group of journalists and other mental health professionals from the Dart Center, along with a large group of visiting faculty.
To be eligible, fellows must have at least five years of journalism experience, but can be working across all media. Past work must demonstrate journalistic excellence and a strong track record of covering violence and its overall impact. A majority of the fellows selected will come from North America, with the rest hailing from the Middle East, Africa, the Asia Pacific region, Europe, and Central and South America. All seminars are conducted in English, so fellows must be fluent.
The final group of fellows selected will be chosen on the basis of past journalistic experience and the likelihood of personal and/or professional benefit from the program. This year, the fellowship will take place from July 22 to July 27, 2019. All application materials must be submitted by Wednesday, February 6, 2019. Questions may be directed to programs@dartcenter.org.
To learn more and apply, click here.
---
Subscribe to our mailing list
In order to receive the latest updates of study and scholarship opportunities worldwide.
---
---