Institution: Columbia University Graduate School of Journalism
Country: United States
City (Metropolitan Area): New York
Applicant Eligible Countries: Worldwide
Type of Opportunity: Fellowships
Study Levels: Professional Development
Subjects: Education, Journalizm
Academic Year: 2018 - 2019
Application Deadline: February 1, 2018
Regular Applications Decision Notifications: April 1, 2018
Funding: $75,000 for personal living expenses, plus $7500 for project expenses.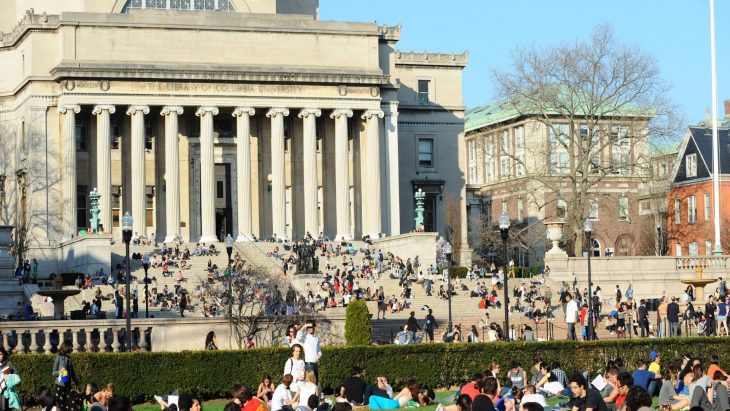 Each year, a distinguished panel of education specialists and journalists selects four candidates to participate in the Spencer Fellowship for Education Reporting. This fellowship, now open for applications, is designed for journalists, educators, and policy researchers seeking to create a journalism project to increase overall understanding of education.
The fellowship incorporates coursework at the prestigious Columbia Journalism School and Teachers College. Fellows will receive one-on-one advising from top education writers and engage in extensive coursework at Columbia. Fellows will work closely with faculty members, who serve as project advisors. Each fellow will be given a curriculum specialist to help design an academic plan of study at either the Teachers College, the Journalism School, or another department at Columbia.
Fellows will be granted stipends of $75,000 each for personal expenses, plus an additional $7,500 for project expenses. Applicants with full-time jobs must provide letters indicating approval of leave of absence for the academic year, along with signed agreements that the applicant will rejoin the organization with a finished project upon completion of the fellowship.
To apply, interested individuals should submit an online application. This application must include a professional biography and resume, along with three work samples. Work samples should indicate a lifelong dedication to education research and writing, and might come in the form of writing samples, newspaper clippings, films, monographs, or academic reports. Individuals who submit evidence of reporting experience in the field of education will be preferred. The sample must also be in English, or submitted with a translation.
In addition, each applicant should submit a rough outline of a project proposal for education reporting, and an essay explaining how this fellowship will enhance the quality of the project. Each application should also be accompanied by an additional essay regarding an observable trend in education and three letters of recommendation. While there are no prerequisites in regards to degree or level of education, individuals who have a history of publication will also be given preference.
All candidates must apply (and submit all completed materials) no later than February 1, 2018 for the term beginning in Fall 2018 and commencing in Spring 2019. Applicants are notified of their success by April 1.
Questions should be directed to LynNell Hancock at lh50@columbia.edu or Barbara Kantrowitz at bak34@columbia.edu.

To learn more and apply, click here.
---
Subscribe to our mailing list
In order to receive the latest updates of study and scholarship opportunities worldwide.
---
---