Institution: Canadian Institute for Advanced Research (CIFAR)
Country: Canada
City (Metropolitan Area): Toronto
Applicant Eligible Countries: Worldwide
Type of Opportunity: Scholarships
Study Levels: PhD
Applications Open: December 1, 2017
Application Deadline: February 22, 2018
Funding: $100,000 CDN unrestricted research support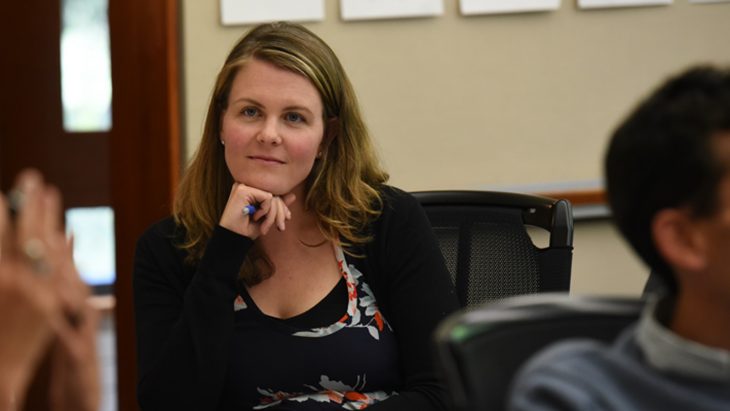 The Canadian Institute for Advanced Research invites qualified early career researchers to join their network of over 370 researchers from 18 countries. These researchers seek answers to some of the most complex global challenges. As a result, the CIFAR Azrieli Global Scholars program has released a call for applications.
This program provides funding, skills training, mentorship, and collaboration opportunities to scholars from diverse disciplines. It aims to create leaders and agents of change in academia, as well as in the rest of the global environment.
Scholars receive $100,000 in unrestricted research support, as well as a two-year membership to a CIFAR research program. They also have access to specialized leadership and communication skills training. These research programs connect the world's best minds across borders and between disciplines. The goal of this program is to push researchers to move further, and to inspire young researchers to join in the push. Each program group contains a unique combination of researchers with different disciplinary perspectives and approaches to research. Participants will meet one to three times a year for five years. Funding is renewable. No relocation is necessary, as participants will remain in their home country and at their native institutions while researching, and only travel for meetings.
Applicants may be from any country, but must hold a PhD or equivalent and be within the first five years of a full-time appointment in academia. They should have been appointed no earlier than May 1, 2013. Most applicants are at an Assistant Professor level or equivalent. Postdoctoral fellows may not apply. Research interests must be aligned with the themes of an eligible CIFAR research program. These programs are: Azrieli Program in Brain, Mind & Consciousness, Bio-Inspired Solar Energy, Gravity & the Extreme Universe, Humans & the Microbiome, and Molecular Architecture of Life.
All applications should be submitted online. Three letters of reference must be included. All applications must be received no later than February 22, 2018. Questions about the program or the application process may be directed to global.scholars@cifar.ca.
To learn more and apply, click here.
---
Subscribe to our mailing list
In order to receive the latest updates of study and scholarship opportunities worldwide.
---
---