Institution: Chevening Scholarship
Country: United Kingdom
Applicant Eligible Countries: Worldwide
Type of Opportunity: Scholarships
Study Levels: Graduate
Applications Open: August 3, 2021
Application Deadline: November 2, 2021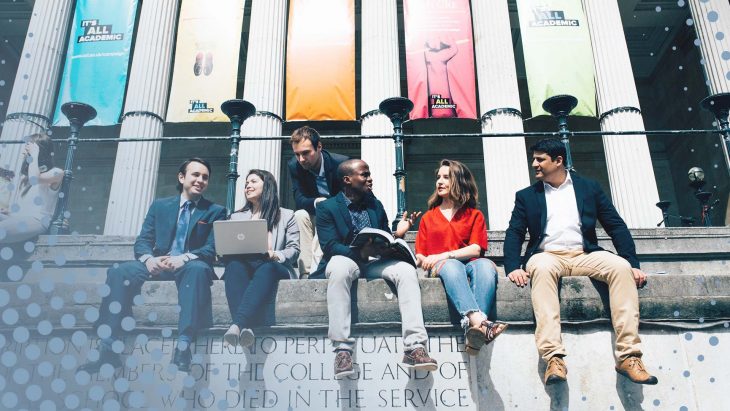 The Chevening Scholarships were designed as a way to encourage young emerging leaders from all over the globe to pursue one-year programs of graduate study in the United Kingdom. These awards aren't designed for the typical student – they are designed for individuals who have the influence, heart, and ideas to develop the leadership skills necessary for a brighter future.
These awards are fully funded and cover everything from accommodations, flights, and course fees. As a result, students have the freedom to focus on achieving their career goals while making the most of this impressive experience. Scholars will study and live in the UK for the entire year, during which they will develop both academically and professionally, networking with influential individuals while they experience culture and build positive relationships in the country.
To be eligible to apply, applicants must be citizens of Chevening-eligible territories or countries. Individuals who hold British citizenship of any kind, or those who hold refugee status in a non-eligible country, may not apply. Individuals who are employees or relatives of employees of the British government may not apply, nor may those who have previously studied in the UK with funding from a government-funded award.
Applicants must return to their country of citizenship for at least two years after the award has been completed, and they must have completed all elements of an undergraduate degree required to gain admission to a postgraduate UK university program. Applicants should also have two years of work experience and have applied to three different eligible university courses, with an unconditional offer received by July 16, 2020.
Applications opened on August 3 and the deadline to submit all materials is November 2. Interviews will be scheduled in February 2022, which is also when all references and supporting educational documents are due. Interviews will take place until May 2022, and the results will be announced in June 2022.
To learn more and apply, click here.
---
Subscribe to our mailing list
In order to receive the latest updates of study and scholarship opportunities worldwide.
---
---