Institution: Chevening Scholarship
Country: United Kingdom
Applicant Eligible Countries: Worldwide
Type of Opportunity: Fellowships, Scholarships
Applications Open: August 6, 2018
Application Deadline: November 6, 2018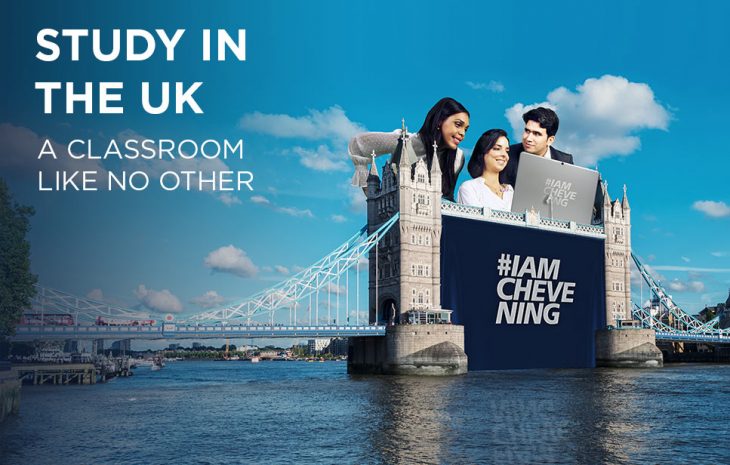 Aspiring global leaders are invited to apply for the Chevening Scholarships for 2019-2020. These awards are funded by the Foreign and Commonwealth Office and partner organizations, and are split into two categories: scholarships and fellowships. These awards provide an excellent opportunity to influential candidates from all over the world to develop professional and academic networks within the United Kingdom.
To be eligible to apply, candidates should have a valid passport or national ID card, as well as university transcripts and any relevant degree certificates. Candidates should list three different course choices in the UK Master's program, as well as the names and details of two valid references.
Candidates must be citizens of Chevening-eligible countries and plan to return to their home countries for at least two years after the ending of the awards. Individuals should also be in possession of undergraduate degrees that will enable them to enter into postgraduate programs of study at UK universities.
Two years' work experience is also generally required, as is the proof of application to three different eligible UK university courses. English language proficiency is another requirement of the program. British citizens may not apply. Most shortlisted candidates will be required to interview as part of the application process. These run from March 4 to May 1, although fellowship interviews may take place at a different time. Interviews will be conducted face-to-face, so applicants should expect to travel.
Fellowship applications take roughly six months to review, although this varies depending on the program of choice. Scholarships take at least eight months to determine. For the 2019-2020 term, applications open on August 6, 2018, and close on November 6, 2018. Applicants will be notified in early June 2019.
To learn more and apply, click here.
---
Subscribe to our mailing list
In order to receive the latest updates of study and scholarship opportunities worldwide.
---
---