Institution: Canadian Institutes of Health Research (CIHR), Natural Sciences and Engineering Research Council of Canada (NSERC), Social Sciences and Humanities Research Council of Canada (SSHRC)
Country: Canada
Applicant Eligible Countries: Canada
Type of Opportunity: Scholarships
Study Levels: Graduate
Duration: 4 to 12 months
Application Deadline: December 1, 2020
Funding: $17,500 for 12 months, non-renewable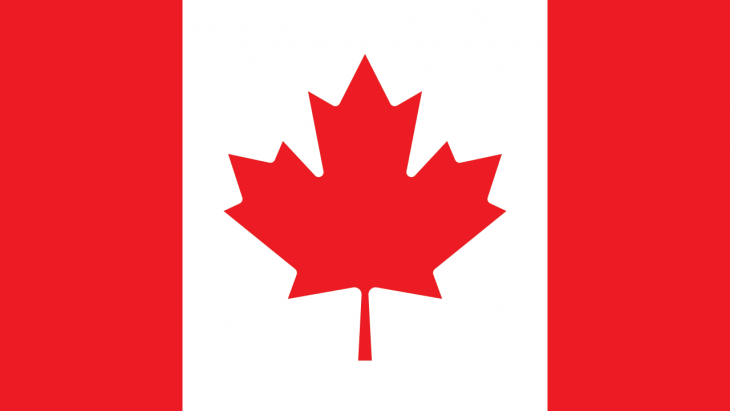 The Canada Graduate Scholarships-Master's Program is designed to help develop qualified personnel with a high standard of achievement in undergraduate and early graduate studies. The program provides financial support to high-achieving scholars who are engaged in eligible masters or doctoral programs in Canada.
The program provides funding to students who are interested in developing strong research skills, allowing the scholars to focus fully on their studies in a chosen field. Each year, the program supports up to 2,500 students, spanning all disciplines and administered by Canada's three federal granting agencies.
To be eligible, students must be Canadian citizens or permanent residents of Canada. They should have enrolled in, applied for, or intending to apply for full-time admission to eligible graduate programs at the master's or doctoral level at any Canadian institution with a CGS M allocation.
Students must apply by the deadline for admission stated for the intended program of study, which will vary depending on the institution selected. By December 31, candidates must have completed between zero and twelve months of full-time studies in the program for which they are requesting funding, which can be a master's program, a doctoral program that is being entered without any pre-enrollment or completion of a master's program, or a combined master's-doctoral program.
Candidates who are applying to a master's program that will transition to an eligible doctoral program without a master's degree conferred (such as a fast-track program) or those in which a master's program will be completed before the end of the award, allowing the award to continue to an eligible doctoral program, may also be eligible.
Candidates may also have completed between four and twelve months of full-time study in a master's program for which the degree requirements will be completed before activation of the award. They may not have previously held a CGS M. Scholarship support for several of these wards is limited to a maximum of four years of full-time study.
Applicants must have received a first-class average in each of the last two completed years of study, and can only submit one scholarship application per academic year. Attempted programs of study must have significant research components, consisting of original, independent research that will lead to the completion of a thesis or major research project. Projects that will culminate in dissertations, performances, recitals, exhibits, or scholarly publications may also be eligible. Clinically-oriented programs are eligible if they have significant research components.
To apply, candidates should submit applications using the Research Portal, with all applications due on December 1 before 8:00 pm Eastern Time. Applications will be evaluated by weighing academic excellence, research potential, and personal characteristics and interpersonal skills. More information may be obtained by emailing cgsma@cihr-irsc.gc.ca, schol@nserc-crsng.gc.ca, or fellowships@sshrc-crsh.gc.ca.
To learn more and apply, click here.
---
Subscribe to our mailing list
In order to receive the latest updates of study and scholarship opportunities worldwide.
---
---