Institution: Jesus College
Country: United Kingdom
City (Metropolitan Area): Cambridge
Applicant Eligible Countries: Worldwide
Type of Opportunity: Scholarships
Study Levels: Graduate
Subjects: History, Humanities, Physics, Social Sciences, Technology
Academic Year: 2018 - 2019
Application Deadline: March 27, 2018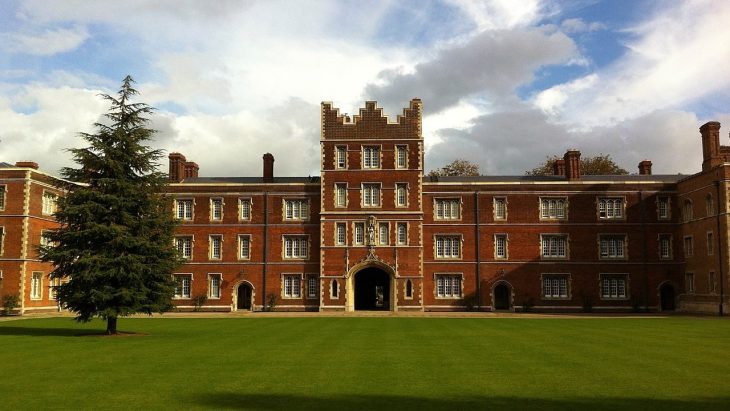 Outstanding scholars are invited to apply for the prestigious graduate applicant scholarships at Jesus College. These scholarships support graduate study based at the college for students from the UK and EU, as well as international students. Various awards will be granted based on the area of study.
Humanities and Social Science students are eligible for the Albert Goh and Elizabeth Coupe Scholarship. This award is granted to a one-year Masters applicant in the Humanities or Social Sciences. It is given in the amount of £4000.
Specifically, History students may apply for the Gurnee Hart Scholarship. This award grants up to £5,000 for a one year course, and, again, is available only for students beginning a one-year Masters in History or historical studies.
The Embiricos Trust Scholarship grants up to £13,500 per academic year a maximum of three years to a first-year PhD applicant in Physical Science, Engineering, or Mathematics. Applicants for this award must be of Greek, G reek Cypriot, or British descent and nationality.
The John Killen Scholarship is awarded to one year Masters applicants in the Classics. Preference is given to applicants who are focusing their studies in the epigraphy and interpretation of Linear B, comparative philology, or the archaeology of Greece in the second millennium BC.
Applicants for these awards must have already worked out and guaranteed alternative funding for every year of study. In addition to these scholarships, a Graduate Research Fund is also available. This fund helps with the cost of attending conferences and research visits. However, this must be directly applied for. Graduate students may not undertake external paid work, but there are opportunities to work on a temporary and part time basis (up to ten hours a week).
All applications must be submitted by March 27, 2018. Questions, further information, and applications may be directed to graduate-tutor@jesus.cam.ac.uk.
To learn more and apply, click here.
---
Subscribe to our mailing list
In order to receive the latest updates of study and scholarship opportunities worldwide.
---
---