Institution: Queens' College
Country: United Kingdom
City (Metropolitan Area): Cambridge
Applicant Eligible Countries: Worldwide
Type of Opportunity: Fellowships
Study Levels: PhD, Post-Doctoral
Start Date: October 1, 2019
Application Deadline: September 7, 2018
Funding: £22,214 for a postdoctoral or £19,241 for a pre-doctoral appointment, plus benefits of £4,343 p.a.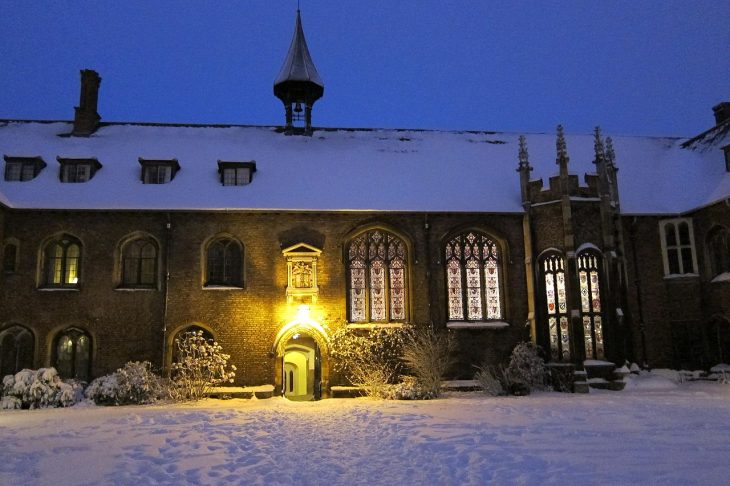 The University of Cambridge's Queens' College is looking to select two Junior Research fellows in the fields of Geography and History. The Fellowships, beginning October 1st, 2019, are aimed at students who are currently researching the following areas for Geography and History: Technology, Capitalism, Global inequality, Gender history, the history of political thought, or the history of the USA.
Through these Junior Research Fellowships, the College wants to offer exceptionally intelligent academics in the early stages of their career and opportunity to take full advantage of the rich intellectual culture present at the University of Cambridge. Successful applicants will benefit from the ability to pursue research for a possible three years.
The University seeks early-career scholars who are already underway in their doctoral research or have completed it not long ago. The Junior Research Fellowships can work on two levels: stipendiary or non-stipendiary.
Stipendiary Fellowships:
Salaried appointments are for academics for whom this position would be considered their first major employment in an academic or research role. For these applicants, salary starts at £22,214 for postdoctoral positions and £19,241 for pre-doctoral ones. In addition, Fellows can expect approximately £4,343 in benefits each academic year.
Non-Stipendiary Fellowships:
Such Fellowships are available to those who have already accepted or plan to accept a paid, postdoctoral position in the University of Cambridge.
All applications should be submitted via the electronic application system by midday (British Summer Time) on September 7th, 2018. Note that both incomplete and late applications will be discarded; applicants should take the time to thoroughly check their paperwork before submission. From there, interviews will be held on November 22nd, 2018.
For further information or queries, please contact Miss Beverley Harris (Deputy Head of Tutorial Services) by e-mail (jrf@queens.cam.ac.uk) or telephone (01223 331941 or +44 1223 331941).
To learn more and apply, click here.
---
Subscribe to our mailing list
In order to receive the latest updates of study and scholarship opportunities worldwide.
---
---