Institution: Max Weber Foundation (Max Weber Stiftung)
Country: India
City (Metropolitan Area): New Delhi
Applicant Eligible Countries: Worldwide
Type of Opportunity: Fellowships
Study Levels: PhD, Post-Doctoral
Duration: Senior Fellowships are for up to 6 months, Junior Fellowships are up to 7 months.
Application Deadline: September 15, 2018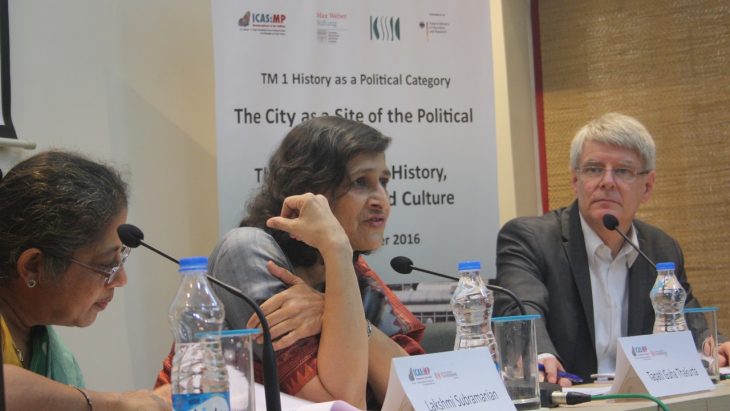 The Centre for Modern Indian Studies at the Deutsche Geisteswissenschaftliche Institute im Ausland invites talented scholars to benefit from the open, interdisciplinary environment of their cutting-edge research center. The M.S. Merian – R.Tagore International Centre for Advanced Studies "Metamorphoses of the Political: Comparative Perspectives on the Long twentieth Century", operated through the India Branch office, announces the availability of several junior and senior fellowships for 2018-2019 and 2019- 2020.
This program is funded by the German Ministry of Education and Research and is housed in New Delhi, India. The fellowship program is intended for senior and postdoctoral scholars who are focusing their research on themes such as History as a Political Category, Labor as a Political Category, Critiques and Renewals of Democracy, Normative Conflicts and Transformations, The Challenge of Gender, and Political Economy of Growth and Distribution.
Senior fellowships are designed to last for six months, with a stipend or reimbursement paid to the home institution of the candidates. Each fellow will also receive airfare costs and a housing allowance for accommodations and living expenses in Delhi. Junior fellowships last for seven months. Candidates will again receive a stipend, along with a housing, visa, and travel expense allowance.
Any applicant from a related social science or humanities discipline may apply Senior faculty should be tenure or emeritus faculty, while postdoctoral fellows must have already defended their doctoral dissertation. Applicants must possess strong command of the English language, as well as Indian if required by the individual research project.
To apply, interested candidates should submit a single PDF document containing a CV, list of publications, project description (3000 words) and research schedule. A cover letter, which should outline the applicant's qualifications and experiences should also be supplied.
All materials should be submitted by July 15, 2018 for 2018 Fellowships and by September 15 for 2019 fellowships . The documents, as well as any questions, may be emailed to Laila Abu-Er-Rub at abu-er-rub@mwsindia.org.
To learn more and apply, click here.
---
Subscribe to our mailing list
In order to receive the latest updates of study and scholarship opportunities worldwide.
---
---