Institution: Paris Institute for Advanced Study, University of Paris-Saclay
Country: France
City (Metropolitan Area): Paris
Applicant Eligible Countries: Worldwide
Study Levels: Post-Doctoral
Subjects: Humanities, Social Sciences
Start Date: January 1, 2019
Duration: 6 months
Academic Year: 2018-2019, 2019-2020
Application Deadline: August 31, 2018
Regular Applications Decision Notifications: November 30, 2018
Funding: Remuneration, air tickets, housing.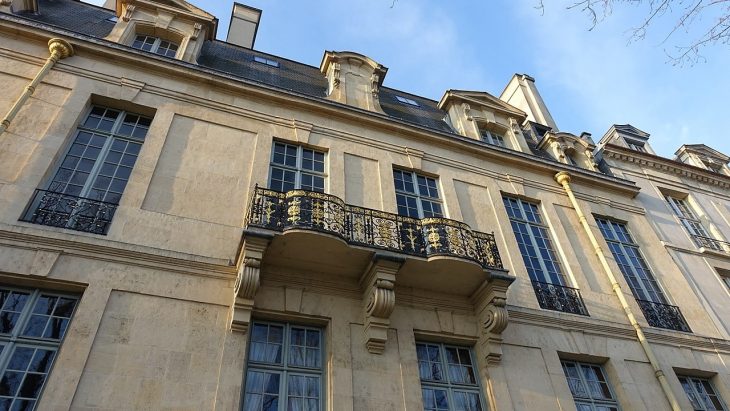 The Paris Institute for Advanced Study (IAS), alongside the University of Paris-Saclay, has opened positions for two research chairs and is initiating a call for applications. These positions as Chair will run consecutively, with 6 months duration each, one in academic year 2018-2019, and the second in 2019-2020.
The Institute calls for applicants who are either: senior university professors or researchers; or junior scholars. Senior professors must be currently employed by a university or research facility or must hold emeritus status. The University also stipulates that senior professors have had at least 10 years' experience following their PhD. Junior scholars must hold postdoctoral researcher status or have a current position in a university or research organisation. For these applicants, it is a requirement that they have research experience of 2-9 years following the PhD.
Each Paris-Saclay Research Chair will have the chance to work closely with laboratories in Paris-Saclay and will have the advantage of a science-focused work environment in Paris IAS. The position of the Research Chair is intended to be inter-disciplinary across the humanities and social sciences. Applicants are expected to propose ground-breaking, risk-taking research. The University will consider candidates who plan to research and carry out project work on: 'markets, business, work and innovation', 'heritage, culture and knowledge', or 'sciences and society'.
Applications can be found on the University's website and should be submitted by August 31, 2018 at noon (GMT+2). Take note that applicants who have lived in France for 12 months in total, over the past three years, cannot be taken into consideration. Candidates should also be bilingual in English and French: both languages are required for scientific and social aspects of the Chair.
To learn more and apply, click here.
---
Subscribe to our mailing list
In order to receive the latest updates of study and scholarship opportunities worldwide.
---
---