Institution: California Institute of Technology (Caltech)
Country: United States
City (Metropolitan Area): Los Angeles -- CA
Applicant Eligible Countries: Worldwide
Type of Opportunity: Degree
Study Levels: Undergraduate
Subjects: Aerospace, Astronomy, Biology, Business, Chemistry, Computer Science, Economics, Engineering, English Language, Geology, History, Humanities, Management, Mathematics, Philosophy, Physics, Political Science, Social Sciences
Start Date: September 1, 2018
Academic Year: 2018 - 2019
Application Deadline: January 3, 2018
Regular Applications Decision Notifications: March 15, 2018
Price: Tuition: $48,111; Total Estimated Cost: $68,901.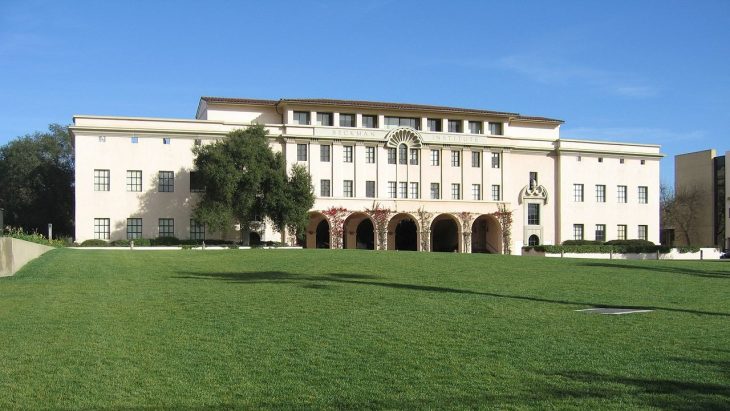 California Institute of Technology (Caltech) invites qualified first-year applicants to its stellar undergraduate programs. The admissions team reads every application to get to know each student personally before making an admissions decision. Each student is more than a set of test scores and grades.
As a result, the Caltech team looks at academic ability by evaluating recommendations, grades, and test scores. Generally, most Caltech students are gifted in test-taking as a result of high mathematical and scientific abilities, but if this is not the case, the team will look more closely at applicant recommendations and other documents. Applications are not compared against each other, even if coming from the same high school. The admissions team will take into consideration the personal background of each applicant, as well as the secondary school profile.
It is recommended that students who have taken courses or completed research outside of school include those documents in the application. Students should indicate what, exactly, about math and science interests and excites them. The team also likes to read about how future students will impact the labs, classrooms, and community. The essay will ask students to explore and discuss an ethical dilemma that they have encountered.
To apply, students should submit the Common Application or the Coalition Application with specific Caltech questions. Students may also apply through the QuestBridge National College Match. Students should also submit a $75 application fee or fee waiver, standardized tests, teacher evaluations, a secondary school report, and academic transcripts. International students should also submit TOEFL scores and an International Financial Aid Statement of Intent.
International students are those who are not U.S. citizens or permanent residents. Financial aid is limited for international students, so it is important that all students who intend to apply for aid indicate likewise on their applications. International students must also have completed an approved curriculum required by Caltech, including, but not limited to, the IGCSE, O, AS, and A Level curriculums. IB, AP, and other options may also satisfy high school course requirements.
Students may apply as either Early Action or Regular Decision to Caltech. Early Action is non-binding and non-restrictive. However, international students may not receive financial aid if they apply early action. The deadline is November 1, with notifications sent in mid-December. Regular Decision applications must be received by January 3, with responses received in mid-March. For questions on admissions procedures, students should email admissions@caltech.edu.

To learn more and apply, click here.
---
Subscribe to our mailing list
In order to receive the latest updates of study and scholarship opportunities worldwide.
---
---