Institution: Boston University
Country: United States
City (Metropolitan Area): Boston -- MA
Applicant Eligible Countries: Worldwide
Type of Opportunity: Summer Schools
Study Levels: High School / Secondary School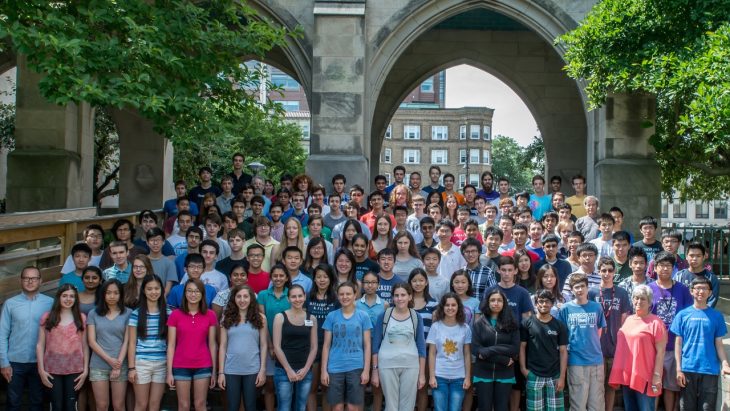 Exemplary international students are invited and encouraged to apply to Boston University's summer school program. These courses are available as full-time or part-time commitments, and allow students to study diligently or casually.
Admissions deadlines vary depending on the session desired. For the first session, students requesting Boston University I-20s must register between January 15 and April 20. All other students should apply no later than May 22. For the second session, I-20 students should apply by June 1, while all others must apply by July 2.
When applying, students should submit registration forms for their desired sessions. Students who are requesting I-20s from Boston University must register for a minimum of eight credits in one session or twelve over both sessions.
Students should also submit immunization record forms, copies of valid passports, a copy of the most recent U.S. Port of Entry stamp in a student's passport (only if they are currently in the U.S), and copies of English proficiency examinations scores. Students may take either the TOEFL or IELTS to meet this requirement. English proficiency is mandatory, with a minimum of an 84 on the Internet-based TOEFL or comparable scores on other proficiency exams.
Each student must also submit financial documentation including an estimate of expenses and other financial information. This can usually be evidenced through bank statements or letters from the home financial institution attesting to the student's financial ability to cover summer expenses.
English is the language of instruction at Boston University. Visiting international students are required to submit results of the Test of English as a Foreign Language (TOEFL) or the International English Language Testing System (IELTS) prior to Summer Term Registration. Students are expected to have English proficiency levels equivalent to:
Session one of the program begins on May 22 and lasts until June 29, while the second session begins on July 2 and ends on August 10. Questions and requests for more information about the program can be directed to sumintl@bu.edu.
To learn more and apply, click here.
---
Subscribe to our mailing list
In order to receive the latest updates of study and scholarship opportunities worldwide.
---
---