Institution: Bill & Melinda Gates Foundation, Gates Cambridge, University of Cambridge
Country: United Kingdom
City (Metropolitan Area): Cambridge
Applicant Eligible Countries: Worldwide
Type of Opportunity: Scholarships
Study Levels: PhD, Postgraduate
Application Deadline: January 6, 2022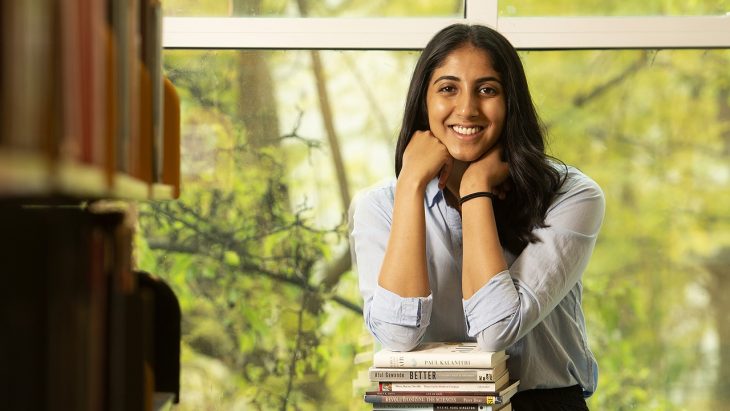 The Gates Cambridge Scholarship program was founded in 2000 through a generous donation from the Bill and Melinda Gates Foundation. This program, the largest ever donation to a UK university, awards scholarships to students from over 100 countries and has over 1,000 alumni around the world.
These scholarships are granted to exceptional applicants from countries outside of the UK so that they can pursue postgraduate study in any subject at the University of Cambridge. Scholars should have outstanding intellectual ability and strong leadership potential, as well as a commitment to bettering the lives of others. Applicants should also demonstrate a strong fit between the applicant's qualifications and goals with the program of study for which they are applying.
To be eligible, candidates must be from any country besides the United Kingdom and have applied for full-time study at the University of Cambridge in a PhD, MSc or MLitt, or one year postgraduate course (such as an MPhil, LLM, MASt, MBA, etc). Current students are also eligible to apply if they are applying for new postgraduate courses. Individuals who are planning on enrolling in a BA, MBBChir Clinical Studies degree, MD Doctor of Medicine degree, part-time degree, or non-degree bearing course are not eligible to apply.
US citizens should apply by October 13, 2021 for the 2022 year. All other applicants should apply by December 2, 2021, or January 6, 2021 (depending on the intended course of study). Each applicant will be departmentally ranked in October through February (this is done in two rounds) and shortlisted between December and March. Interview will be conducted in late January and late March, with scholarships offered in the next few weeks following those dates. Selected candidates will have forty-eight hours to accept the scholarship award.
More information may be found at http:///www.gatescambridge.org.
To learn more and apply, click here.
---
Subscribe to our mailing list
In order to receive the latest updates of study and scholarship opportunities worldwide.
---
---