Institution: Australian Research Council
Country: Australia
Applicant Eligible Countries: Worldwide
Type of Opportunity: Fellowships
Study Levels: Post-Doctoral, Postgraduate, Research
Applications Open: September 28, 2017
Application Deadline: November 9, 2017
Regular Applications Decision Notifications: June 1, 2018
Funding: Up to $300,000 per year project funding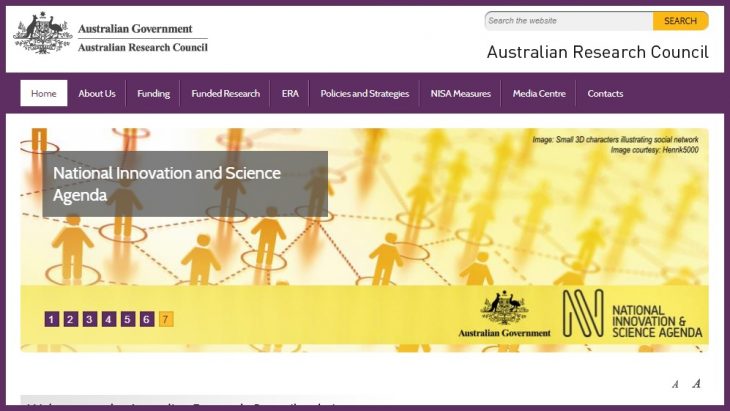 The Australian Research Council invites applicants to its exclusive Australian Laureate Fellowship program. This program serves as a representation of the commitment to support excellence in research. The program is open to applicants who are researchers of international recognition.
The program hopes to drive world-class researchers to influential positions, and to incentivize them to apply their talents to areas of need in Australia. The proposal provides funding for relevant research, along with a salary stipend and related financial support.
The program supports excellent, groundbreaking research in an excellent research training environment. Fellows will be provided with top-notch mentorship in order to develop career and research skills. The program will also help fellows create networks among researchers and to enhance the overall scale and focus of research in the sciences. The overarching goal of this program is to expand Australia's abilities in research and overall knowledge.
Seventeen fellowships will be awarded each year, awarding a salary stipend in addition to a Level E professorial salary. This professorial salary is provided by the Administering Organization. Funding will also be provided for two postdoctoral research associates (for up to five years) and two postgraduate researchers (for up to four years). Fellowship recipients will also receive up to $300,000 in project funding per year.
Project funding may be used for a variety of purposes, including: personnel, research associates and assistance, technicians, access to research facilities, technical services, field research, expert third party services, equipment and consumables, publication, technology resources, focus groups and conferences, travel costs, and web hosting. Other costs may be provided if reasonable.
The fellowship gives priority to exceptional female researchers. This is done in order to promote women in research and mentor early researchers. Preference is also given to researchers who will play a sustained leadership role in Australia's research system.
Two Australian Laureate Fellowships will be awarded to female Australian Laureate Fellows for funding beginning in 2018. A Kathleen Fitzpatrick Australian Laureate Fellowship will be awarded specifically to a highly ranked female applicant from the realm of humanities, arts and social science disciplines. A Georgina Sweet Australian Laureate Fellowship will be awarded to a female from the science and technology field.
Funding rules were announced on September 1, 2017, with proposals accepted as soon as September 28, 2017. The call for proposals closes on November 9, 2017, with the anticipated announcement of recipients being June 2018. .For more detailed information, applicants should visit http://www.arc.gov.au.
To learn more and apply, click here.
---
Subscribe to our mailing list
In order to receive the latest updates of study and scholarship opportunities worldwide.
---
---