Institution: Winsor School
Country: United States
City (Metropolitan Area): Boston -- MA
Applicant Eligible Countries: United States
Study Levels: High School / Secondary School
Application Deadline: January 15, 2019
Price: $48,400 annually
Funding: $28,900 - $42,000 of aid depending on income level.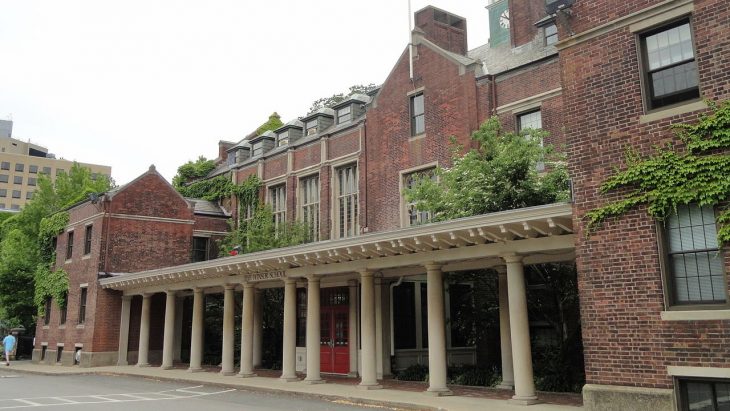 The Winsor School is a top academic school designed to prepare young girls in grades 5-12 for postsecondary success. The school encourages students in grades 5 through 11 to apply, with those in the younger grades given special consideration.
While every candidate is valuable at Winsor, the admissions committee looks diligently at girls who have extreme intellectual curiosity and tenacity, as well as a spirited nature and the motivation to succeed. Applications are currently being accepted for 2019-2020 starting in late August 2018. The admissions process, which commences in September, generally ends in January for admission in the following year.
Because the school does not have SEVIS certification, international students or those with foreign residencies cannot be accepted. To apply, each student should begin by completing a preliminary application, which includes a student application to be completed by mid-January. A school administrator evaluation, English recommendation, and math recommendation must also be submitted by this time.
Each student is also encouraged to visit and engage in an interview between mid-September and January. Before arriving for a visit, the only item that must be submitted is the preliminary application. Each visit includes a thirty-minute tour and a thirty-minute interview. Open houses and school fairs are also available.
Following submission of the application, students should take the appropriate standardized test. This must be done by mid-December. Girls in grades five through seven should take the Independent School Entrance Exam, while those in grades nine through eleven should take the SSAT. Students applying to grades nine and above are also encouraged to take the Character Skills Snapshot to give the admissions committee a better view of their holistic character.
Candidates interested in applying for financial aid should submit all materials by February 15. Winsor offers significant tuition assistance to families who qualify. Winsor's comprehensive tuition starts at $48,400, with the average aid award ranging from $28,900 to $42,000 for needy families.
To learn more and apply, click here.
---
Subscribe to our mailing list
In order to receive the latest updates of study and scholarship opportunities worldwide.
---
---