Institution: The Westminster Schools
Country: United States
City (Metropolitan Area): Atlanta -- GA
Applicant Eligible Countries: Worldwide
Study Levels: High School / Secondary School
Applications Open: October 12, 2018
Application Deadline: January 11, 2019
Regular Applications Decision Notifications: March 30, 2019
Price: Pre-First through Fifth Grade - $25,405; Sixth through Twelfth Grade $29,275.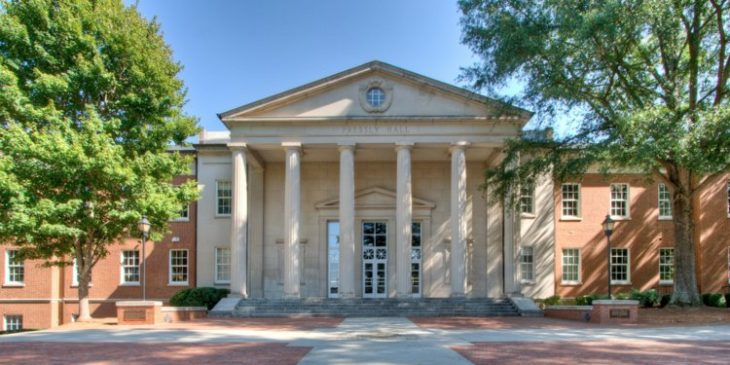 Westminster School is a coeducational Christian, Independent day school for students in grades pre-first through 12 located in Atlanta, Georgia. This school is dedicated to providing talented students with an educational environment where they learn to thrive and become leaders of great conscience. Westminster invites students to apply for 2019-2020.
The first step to apply to Westminster is to register in Ravenna, the online admissions portal. This portal gives students access to all admissions materials, registration forms, and more. This form is not available until mid-October. Before then, each student should contact Westminster through Ravenna to schedule a Parent Information Session, tour, or Open House. This will give each family the opportunity to learn more about and connect with Westminster faculty, staff, and students before the formal application process begins. Open houses are available on November 10, November 30, December 1, and January 11. Check Ravenna to ensure the proper date to visit, depending on grade level and athletic status.
Applications can be reviewed and submitted in October. All materials are due by January 11, 2019. Testing is also required for each student. Parents should schedule JATPS exams for Lower School applicants, and SSAT exams for Middle and Upper School applicants. Students should also submit the Shared Applicant Information Form and Parent Supplement. After these two items are submitted, the Admissions Office will schedule a required campus evaluation visit for Lower School applicants or the Interview visit for Middle and Upper School applicants.
Decisions will be rendered on March 30 via the online portal. Candidates interested in financial aid should notify the school in the application process. The application process is need-blind, so need will not be considered during the application review. Parents will be required to submit certain documentation of their financial status, all of which are available on the School and Student Service for Financial Aid portion of the Westminster website.
Westminster is dedicated to using financial aid to help families bridge the gap between Westminster's tuition, which ranges from $25,405 to $29,275, and the family's income. Approximately fifteen percent of all students receive financial aid. More information may be received by contacting financialaid@westminster.net.
To learn more and apply, click here.
---
Subscribe to our mailing list
In order to receive the latest updates of study and scholarship opportunities worldwide.
---
---