Institution: Trinity School
Country: United States
City (Metropolitan Area): New York
Applicant Eligible Countries: Worldwide
Study Levels: High School / Secondary School
Application Deadline: November 5, 2018
Price: £17,448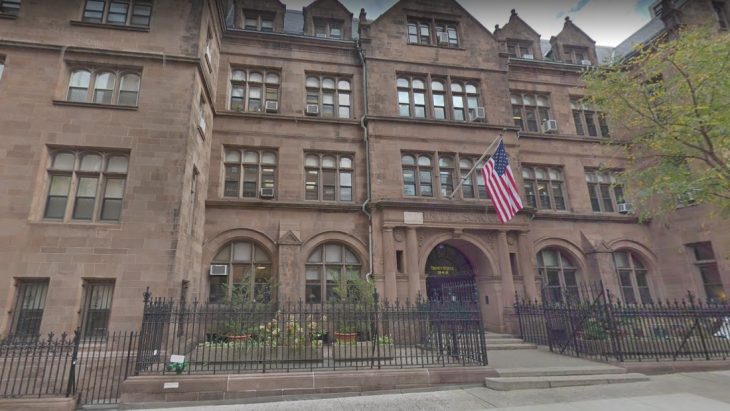 Trinity School, an exemplary independent day school for boys aged 10 to 18, with a coeducational Sixth Form. It is consistently ranked as one of the top-performing academic schools in the country, and is currently inviting applications to the Sixth Form for the next upcoming admissions cycle.
To apply, Sixth Form candidates should sit for a ninety minute examination. This examination will include a compulsory critical thinking question, and a choice of two other questions from various subject areas. These subject areas include Biology, Chinese, English Literature, French, Chemistry, Geography, Latin, German, Spanish, History, Physics, or Religious Studies. Examination choices should be specified on the application form.
Candidates are also invited to sit for an interview with a senior member of staff, as well as two additional fifteen-minute subject interviews. Subjects include areas such as Music, Drama, Art, and Photography. Please note that some subject areas also require the submission of portfolios.
For 2018, tuition and fees start at £17,448. This fee is mostly all-inclusive, covering lunches, uniforms, entry fees, and curricular trips. A variety of financial aid options are available, including scholarships, Whitgift Foundation Bursaries, and more. Students entering grades 10+, 11+, and 13+ may be considered for Academic Scholarships, as well as those in Music, Drama, Art and Design Technology, and Sport.
For Sixth Form, external candidates need to receive at least six A grades at GCSE level. Student and parent tours for Sixth Form are held every Tuesday from September 11th until October 9th. The closing date for Sixth Form applications is Monday, November 5th. Entrance examinations and interviews will be held on Saturday, November 24th, and offers of places will be mailed on December 2018.
All candidates are urged to communicate with Trinity via email, instead of by post. Emails can be directed to Ms. Sandra Redican at 020 8656 9541 or sixthformadmissions@trinity.sch.uk.
To learn more and apply, click here.
---
Subscribe to our mailing list
In order to receive the latest updates of study and scholarship opportunities worldwide.
---
---