Institution: Phillips Exeter Academy
Country: United States
City (Metropolitan Area): Exeter -- New Hampshire
Applicant Eligible Countries: Worldwide
Study Levels: High School / Secondary School
Application Deadline: January 15, 2019
Price: Boarding - $53,271; Day - $41,608.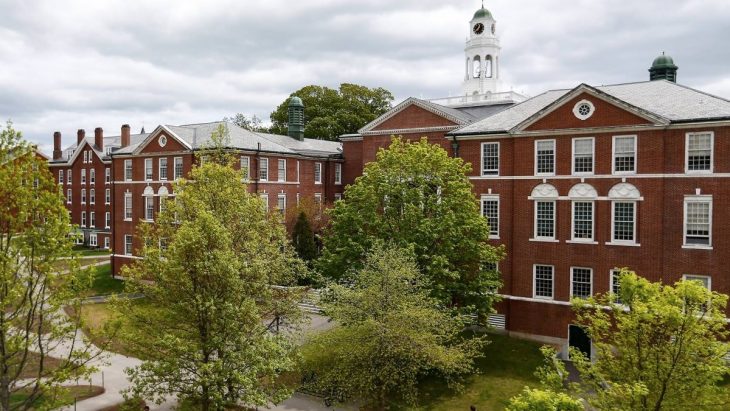 Phillips Exeter Academy invites talented young adults to apply for the 2019-2020 year. This coeducational private school, offering boarding and day options, provides top-notch education to students in grades 9 through 12, as well as select postgraduate candidates.
To apply, all interested students should first complete an online Request for Information form. Once this form is received, the Exeter admissions team will send along a customized view book. The online application for 2019-2020 is available on the Gateway to Prep Schools portal. All application materials must be submitted by January 15 for this application year.
Ninth and tenth grade applicants should submit results from the SSAT or ISEE examinations taken in June 2018 or later. Eleventh and twelfth grade applicants should submit copies of their most recent scores on the SAT, ACT, or PSAT. Students who do not speak English as a native language, or those who have not studied at an English-speaking school within the last two years, should also submit results from the TOEFL examination.
Each applicant is required to submit two essays, each ranging between 200 and 500 words. Several prompts are available, all of which can be found on Gateway. Up to date transcripts are also required, along with several letters of recommendation. Mandatory letters include those from a counselor, an English teacher, and a Math teacher. Students may also submit letters of recommendation from a personal source (such as a church minister or family friend), as well as a special interest (such as a coach). Each student is also strongly encouraged to submit the Character Skills Assessment, which helps the admissions team gain a stronger understanding of each student's unique personality and strengths.
The goal of the Exeter Financial Aid office is to make a private education affordable for any student. Approximately fifty percent of all students receive financial assistance every year, with boarding tuition starting at $53,271 and day tuition approximating $41,608 per year. Families who make less than $75,000 pay no tuition expenses, while the school awards about $22 million a year as outright grants, not loans.
All applicants are also strongly encouraged to visit campus. This will help each student gain a stronger understanding of whether this school is the right choice for him or her.
To learn more and apply, click here.
---
Subscribe to our mailing list
In order to receive the latest updates of study and scholarship opportunities worldwide.
---
---