Institution: Noble and Greenough School
Country: United States
City (Metropolitan Area): Boston -- MA
Applicant Eligible Countries: Worldwide
Study Levels: High School / Secondary School
Application Deadline: January 15, 2019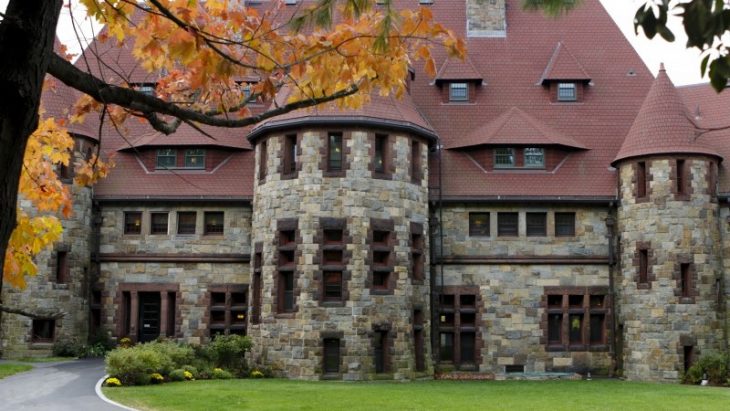 Noble and Greenough School invites talented young people to apply for a place in next year's class. While the admissions team looks for candidates who are strong academic performers, they also like to hear about students' background experiences, interests, and activities. The goal of the application process is for this information to be revealed and for the best possible candidates to rise to the top.
Interested candidates should begin by submitting an inquiry form. This form will be returned to the candidate with the inquiry ID number necessary to schedule a visit. Upper school applicants wishing to visit Nobles will receive a tour and interview, while middle school applicants will only visit on a group activity session or a campus tour. Tours are not mandatory for middle school applicants.
After each student has visited and submitted an inquiry form, they are invited to apply via www.ravenna-hub.com. This account will allow applicants to check their application statuses, upload writing samples and other required materials, and more. Standardized testing scores must also be submitted. Middle school applicants may submit scores for the Independent School Entrance Exam, while upper school students should submit the Secondary School Admission Test.
All candidates, regardless of academic background and performance, are encouraged to submit the Character Skills Snapshot. This Snapshot provides the admissions office with a broader view at how the Nobles community can benefit from each child's unique skillsets and backgrounds.
Finally, after submitting the application and all related documents, each candidate must also supply a nonrefundable application fee of $60. International applicants must pay a $100 application fee.
All materials should be completed and submitted by January 15. Candidates who are interested in receiving financial aid should complete the Parents' Financial Statement and also supply a completed 2017 tax return, 4506-T forms, and W-2 forms no later than March 1. All admissions decisions will be made and posted through ravenna-hub.com by March 10.
To learn more and apply, click here.
---
Subscribe to our mailing list
In order to receive the latest updates of study and scholarship opportunities worldwide.
---
---