Institution: Horace Mann School
Country: United States
City (Metropolitan Area): New York
Applicant Eligible Countries: Worldwide
Study Levels: High School / Secondary School
Start Date: September 1, 2019
Applications Open: September 15, 2018
Application Deadline: November 15, 2018
Price: $48,600 per year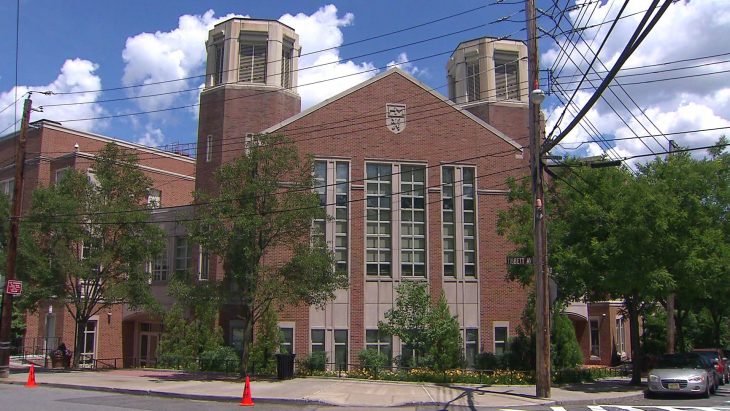 The Horace Mann School is dedicated to educating students from the New York metropolitan area from nursery school to twelfth grade. This high school, ranked as the Best Private High School in New York, educates both young men and women and is currently inviting applications to its exceptional programs.
Applications are accepted for students entering grades 6 through 11. While the application deadline for the upcoming 2018-2019 school year has passed, application period for 2019 – 2020 school year is starting soon.
Each year, Horace Mann chooses to accept students at different entry points. This year, the entry points are Grades 6 through 9, but older students may apply to the Wait Pool if interested in a spot.
To apply, candidates should submit the Horace Mann Application. The deadline for submission is November 15th. In addition, each candidate must pay a nonrefundable, one-time application fee of $60. Families who intend to apply for Financial Aid receive a fee reduction to $25.
After applying, each candidate should upload a photograph to the application. Then, he or she should call the Admissions Office to schedule an interview. These begin on September 15th and run until November 15th. The applicant and at least one parent must attend the interview, with a tour of campus included in the day's events.
By January 15th, each student should also submit a personalized student essay and a list or summarization of interests and extracurricular activities. The essay should be written in five hundred words or less, and address one of six different essay prompts. Prompts address topics such as family background, personal school experiences, and achievements. Essays should be sent to essay@horacemann.org.
Test results must also be submitted by January 15th. The Independent School Entrance Exam, or ISEE, is required, although students who are considering other boarding schools may submit the SSAT examination instead. Two teacher recommendations are also required. These may be from current or past teachers, but teachers should be those who instruct in a core academic subject. Grade reports must be sent by January 15th as well.
Finally, a parent statement must be submitted by January 15th. This statement serves to introduce the candidate to the admissions team from the parent's perspective. This should be sent to parentstatement@horacemann.org. Financial aid applications must be submitted by December 15th. Families will be notified of the admissions decision no later than the end of February.
To learn more and apply, click here.
---
Subscribe to our mailing list
In order to receive the latest updates of study and scholarship opportunities worldwide.
---
---