Institution: Flintridge Preparatory School
Country: United States
City (Metropolitan Area): Los Angeles -- CA
Applicant Eligible Countries: Worldwide
Study Levels: High School / Secondary School
Applications Open: September 1, 2018
Application Deadline: January 11, 2019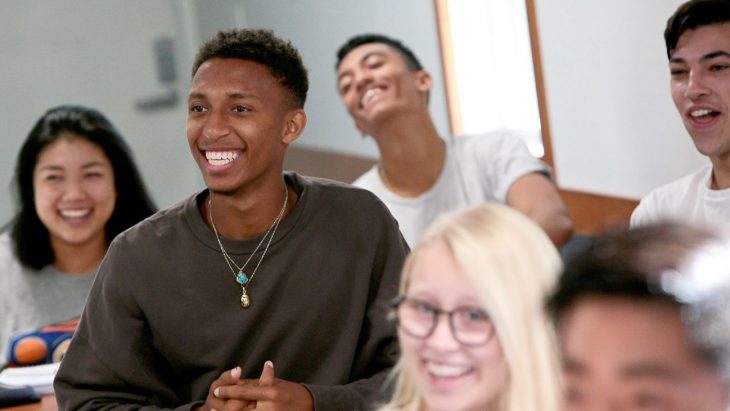 Flintridge Preparatory School invites qualified high school students to apply for admission for the 2019-2020 academic year. This year's open house is scheduled for Sunday, December 2, and all interested candidates are encouraged to attend.
The admissions process generally begins the year before the applicant's desired year of enrollment. Applicants should complete applications, submit teacher recommendations and transcripts, and take the Independent School Entrance Exam. Most candidates will also engage in an interview.
Online applications are available starting in September. These can be accessed via the portal, where recommendations and other supplemental forms can also be requested and received. A non-refundable application fee of $100 is due upon submission of the application, although fee waivers are available for select students.
Recommendations are required from the student's current English and mathematics teachers. Online recommendations can be accessed from the application portal, where paper forms may also be downloaded. Transcripts can also be requested from the application portal. Grades form the current semester, as well as those from the previous school year, are required.
The Independent School Entrance Exam is designed to give the admissions team a more well-rounded look at each applicant. This test can be taken at any convenient location and scores can be sent automatically to Flintridge by using the test code 052375.
Interviews are conducted with all students who have filed applications. Appointments are scheduled after applications have been received, and may also include a parent-interviewer meeting to ask more in-depth questions. Shadow visits are available for students interested in visiting campus on a weekday morning and attending classes with a current student.
Financial aid is available online as well, with all application materials due no later than Monday, January 28, 2019. Copies of federal and state tax returns are required and must be mailed by Friday, February 8. Financial aid is considered a separate entity from admission to Flintridge.
Admissions notifications ware sent in late December and January. Questions can be directed to admissions@flintridgeprpe.org.
To learn more and apply, click here.
---
Subscribe to our mailing list
In order to receive the latest updates of study and scholarship opportunities worldwide.
---
---