Institution: Collegiate School
Country: United States
City (Metropolitan Area): New York
Applicant Eligible Countries: Worldwide
Study Levels: High School / Secondary School
Application Deadline: December 3, 2018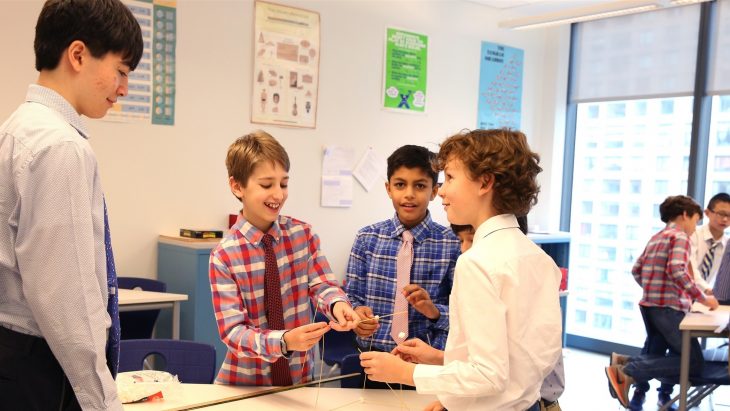 The Collegiate School in New York, NY is a comprehensive private school for motivated boys in grades K-12. Each year, the Admissions team invites qualified candidates to apply to this old school with a new world vision. The school community is a close-knit group of students, faculty, alumni, parents, and friends, and is constantly welcoming new members to its ranks.
Each year, about 650 boys are enrolled at Collegiate. Generally speaking, new students are welcomed in Kindergarten as well as in Grades 5, 6, 7, and 9. Openings occasionally occur in other grades and new applicants are encouraged to apply at this time.
Boys of sound character and educational promise are encouraged to apply. The school does not give preference to or discriminate on the basis of certain races, religions, colors, national and ethnic origins, disabilities, or sexual orientation. In fact, generous financial aid is available to help families of limited financial resources.
To apply for 2019-2020, candidates should begin by submitted a completed application form and a fee of $75 to the office. Financial aid applicants are exempt from the application fee, which is non-refundable. Applications should be filed before December 3 in order to receive priority consideration.
Standardized testing is not required for applicants who are in grades Kindergarten and 1, but students in grades 5-12 must submit results from the ERB (ISEE). Older applicants may instead submit results from the SSAT, if desired. The school at which the applicant is currently enrolled should also send school reports and transcripts to the Admissions Office. Two current recommendations from both an English teacher and math teacher are also required for older students.
Although personal letters of recommendation are not required, students are encouraged to submit no more than two if desired. Essays are required, preferably copies of term papers or composition papers. These should include grades or comparable feedback. All candidates are urged to schedule a campus tour and engage in an interview. Tours and interviews are available between September and January.
Families with questions about the admissions process may contact admissions@collegiateschool.org or call (212) 812-8552.
To learn more and apply, click here.
---
Subscribe to our mailing list
In order to receive the latest updates of study and scholarship opportunities worldwide.
---
---