Institution: Eton College
Country: United Kingdom
City (Metropolitan Area): Windsor
Applicant Eligible Countries: Worldwide
Study Levels: High School / Secondary School
Application Deadline: June 30, 2019
Price: £400 registration fee, plus £3,000 acceptance fee, plus £38,730 school fee.
Funding: King's or Music Scholarships can cover up to 90% of the school fee.

Eton College invites talented young men, regardless of academic or personal background, to apply to UK School Year 6. Eton is able to provide significant amounts of financial support (in some cases up to one hundred percent of the total costs) and considers a variety of factors in the admissions process. The college seeks boys who are of high academic ability, character, and attitude, and especially those who will enhance other pupils' experiences through their contributions to the College.
The first stage of the assessment process for boys wishing to attend Eton College is the ISEB Common Pre-Test. A report must also be sent from the school, regarding academic ability, potential, and overall demeanor. These are used to determine which students will be invited to stage two.
Stage two consists of a computerized ability test, interview, and group exercise. These results are then evaluated to determine whether offers of Conditional or Waiting List places can be made. Each boy is assessed and discussed independently of each other. Just last year, Eton welcomed boys from 114 different state and independent schools.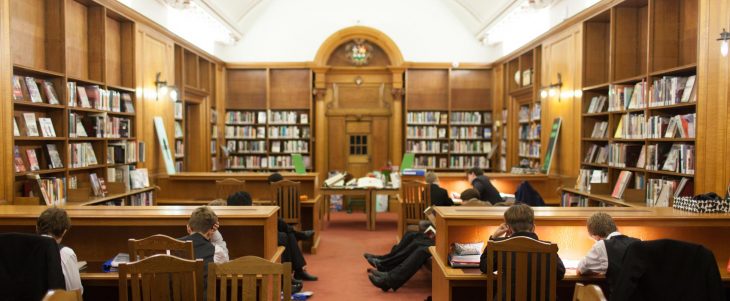 Financial background is not considered when a boy is offered admission. Eligible families may apply for a bursary, with around 21% receiving some sort of financial support. Roughly 73 boys per year will receive a full tuition reduction. Several scholarships are available, including the King's Scholarship, Music Awards, and the New Foundation Scholarships.
King's Scholars are usually awarded to around fourteen boys per year. They board in College and have their own bedrooms. The lives of these scholars do not vary significantly from other boys at the school. This scholarship funds a tenth of the school fee, with part or all of the remaining fee remitted if necessary. These are renewable for up to five years. An examination is necessary to determine eligibility for this scholarship. Candidates must be between thirteen and fourteen years old and perform well on the examination. Details for other available scholarships and financial aid may be found by visiting http://www.etoncollege.com/ApplicationProcess.aspx.
Please note applications for entry at age 13 in 2019, 2020 and 2021 are now closed UNLESS you are applying for scholarship. Application for entry in 2022 a boy needs to be registered by June 30, 2019.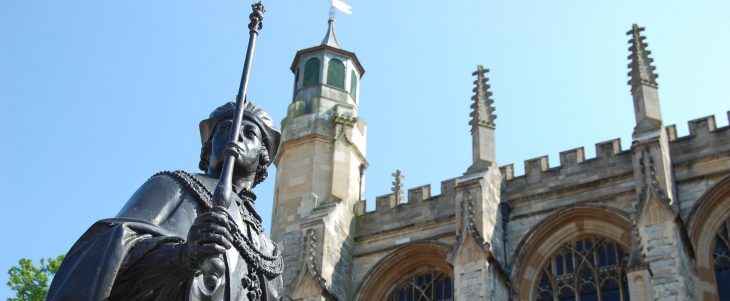 To learn more and apply, click here.
---
Subscribe to our mailing list
In order to receive the latest updates of study and scholarship opportunities worldwide.
---
---