University of Cambridge, located in England, and informally called Cambridge University, is one of the most reputable universities in the World. It is a collegiate university, and was founded in 1209 and granted a royal charter by King Henry III in 1231. University of Cambridge is the second-oldest English-speaking university and the third-oldest functioning university in the world.
University of Cambridge
The Old Schools,
Trinity Lane,
Cambridge CB2 1TN
United Kingdom
Phone: +44 (0)1223 337733
Website: http://www.cam.ac.uk

Profiles and Links
Colleges
University of Cambridge has 31 colleges:
King's
Trinity
St John's
Peterhouse
Clare
Pembroke
Gonville & Caius
Trinity Hall
Corpus Christi
Queens'
St Catharine's
Jesus
Christ's
Magdalene
Emmanuel
Sidney Sussex
Downing
Girton
Newnham
Selwyn
Fitzwilliam
Churchill
Murray Edwards
Darwin
Wolfson
Clare Hall
Robinson
Lucy Cavendish
St Edmund's
Hughes Hall
Homerton
Notable Alumnis of Cambridge University include Isaac Newton, Charles Darwin, Lord Byron, James Maxwell, Oliver Cromwell, King George VI, Niels Bohr, Rajiv Gandhi, Stephen Hawking, Robert Oppenheimer, and many others.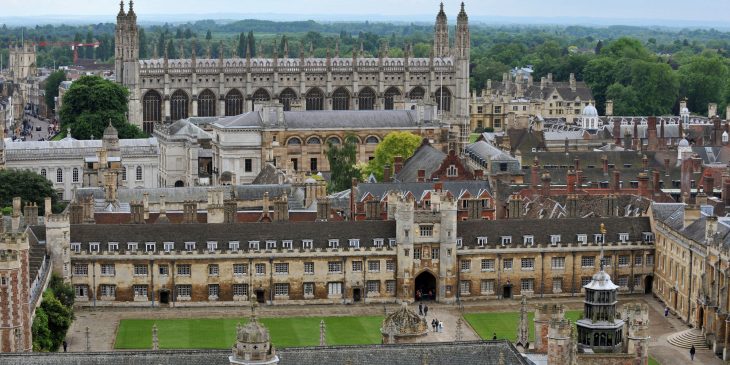 Trinity College Cambridge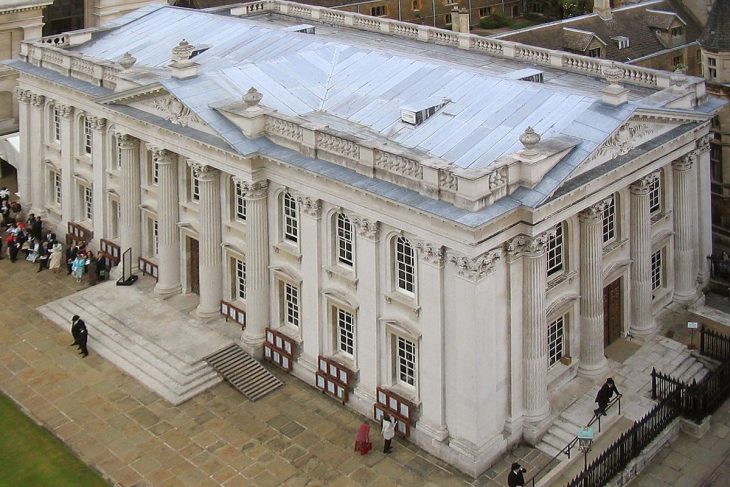 Cambridge University Senate House viewed from the Great St Mary's tower. Cmglee at English Wikipedia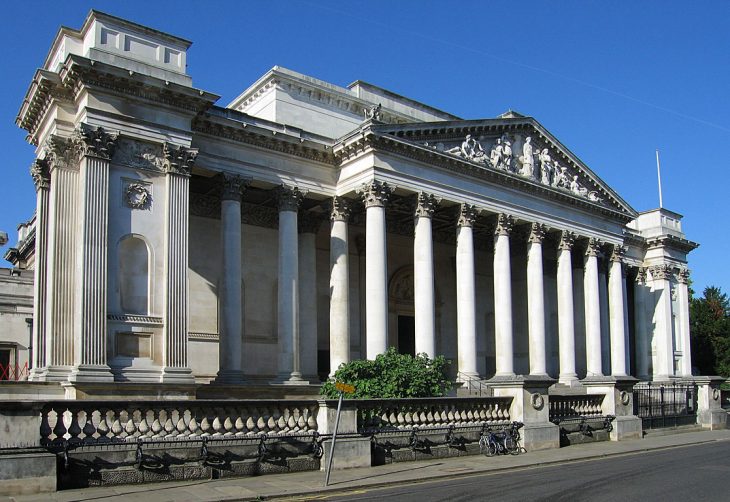 Photograph © Andrew Dunn, 9 September 2004. Website: http://www.andrewdunnphoto.com/. Fitzwilliam Museum.
---
Related Announcements